At Array we believe that the secret to great productivity is teaming up and partnering with brilliant services - giving you the seamless user experience you deserve. Today, we would like to tell you about how our Evernote integration can help you fulfil your business goals.
What Does The Evernote Integration Offer Me?
After you have captured your information, bookings or payments, you can now save Array reports directly into Evernote - providing a clearer picture of how the data you've collected fits into your project as a whole. The integration also enables data to be pulled from a spreadsheet in Evernote directly into a Array form - this ensures that your questions align with the data you've already been collecting.
Wait we're not finished - you can also use the Evernote integration to append new Array data to Excel files and CSVs that can then be attached to an Evernote note. With each new form that's submitted, the information will be added to the Evernote note's attached spreadsheet.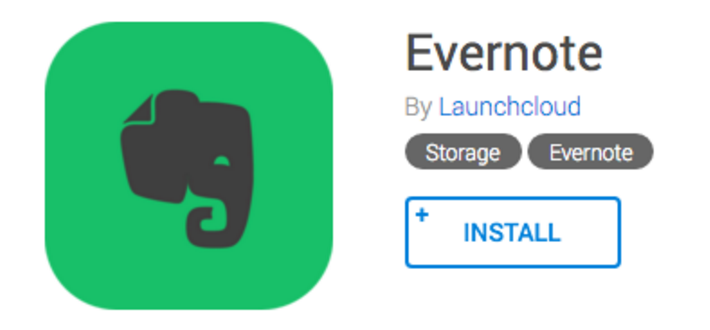 Productivity is never an accident. It is always the result of a commitment to excellence, intelligent planning and focused effort – Paul J. Meyer
It's Not The Information… It's How You Use It
The saying used to be that information is power… not anymore… today - power is capturing the right information and utilizing it in the right way. Array collects and serves you that information on a silver platter. The Evernote integration now can act as the external brain for your entire business, making it easier than ever to organize, share and collaborate your Array reports.
Connect Evernote To Your Array Account Right Away
Once you've created an account with Evernote, you will be able to connect it with Array. To do this you will first need to visit our Array Market and search for the Evernote integration (You'll be able to peruse our other integrations here as well.) The Market can be found through the "Installed Apps" panel found in the navigation bar at the top of your account. Next, you'll need to activate the integration, which you can do by clicking the "Install" button. Once this is done, you're good to go.
Read our Support Documents or visit our App center for more information on using Evernote in Array, and make great productivity happen.