Food & drink safety checklist app for the food & beverage industry to ensure quality assurance & audit compliance
Gain detailed insight and analysis to track ROI
Digitise paper checklists & manage teams all in app
Quality & compliance checks via digitised forms to save time
Array is helping businesses manage brand standards and take their paper checklists digital, improving audit and compliance procedures with a higher level of productivity.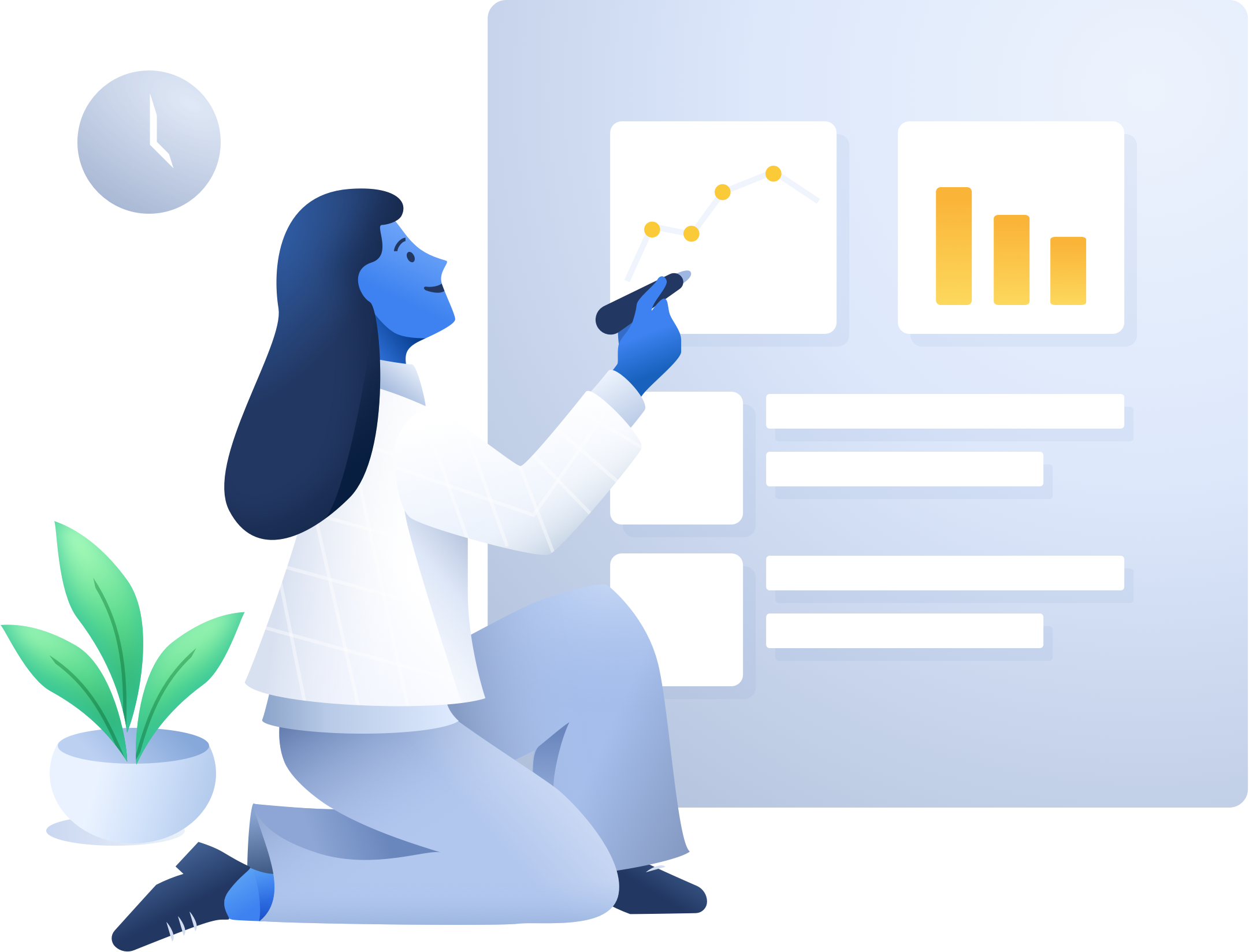 Gain analytical data to track performance, achieve visibility, and make informed decisions with field teams
Using data collected via the Array apps, your field team will be able to:
Conduct food safety compliance checks at your facility
Utilise notifications to be made aware of any issues that have been raised
Assign a team member via the Array app to respond to safety or brand issues
Ready made food & beverage forms to help save you time
Get up and running today with our ready to go digital online forms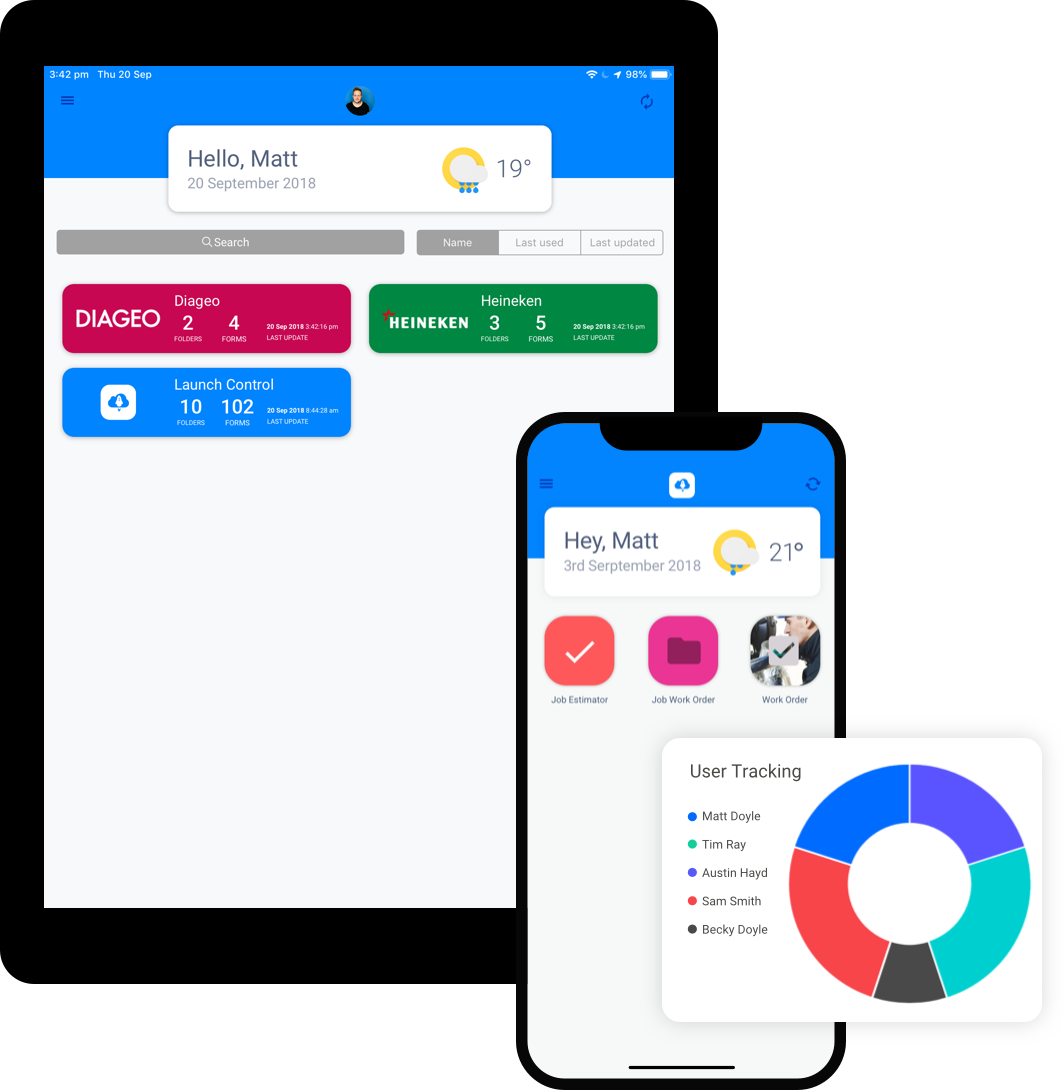 Raise service levels by deploying customized digital forms for effective collection & tracking in the field
Create custom forms that complete accurate reporting allowing you to ensure brand and compliance standards are adhered to at all times by communicating directly with field staff in-app to output graphs, pie-charts, and images to create a clear picture of field activities.
Collect from offline apps by adopting mobile auditing into your standard operating procedure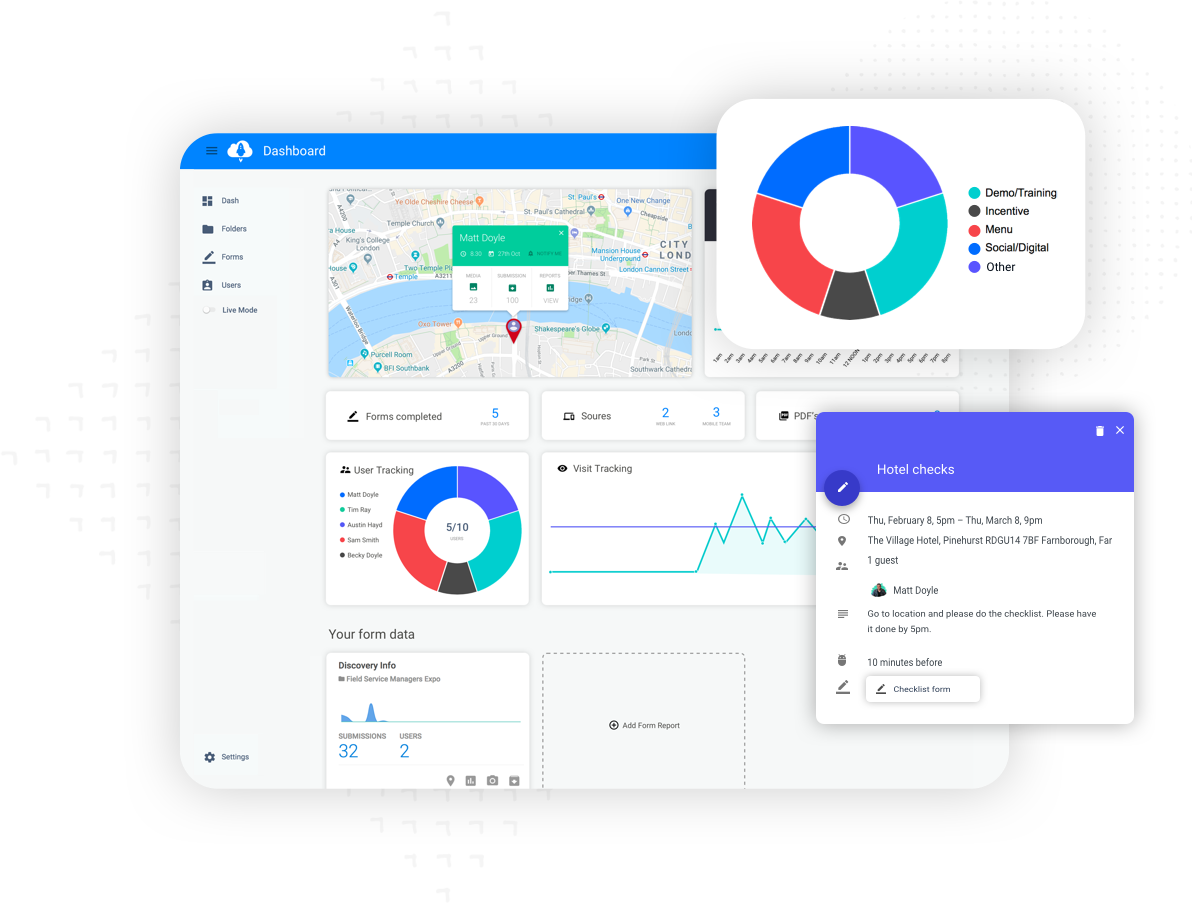 Easy to Understand Reporting
Editable reporting to present easy-to-understand information with graphs, pie-charts, and mapping from submitted data to identify trends. You can also submit and view these reports from any device.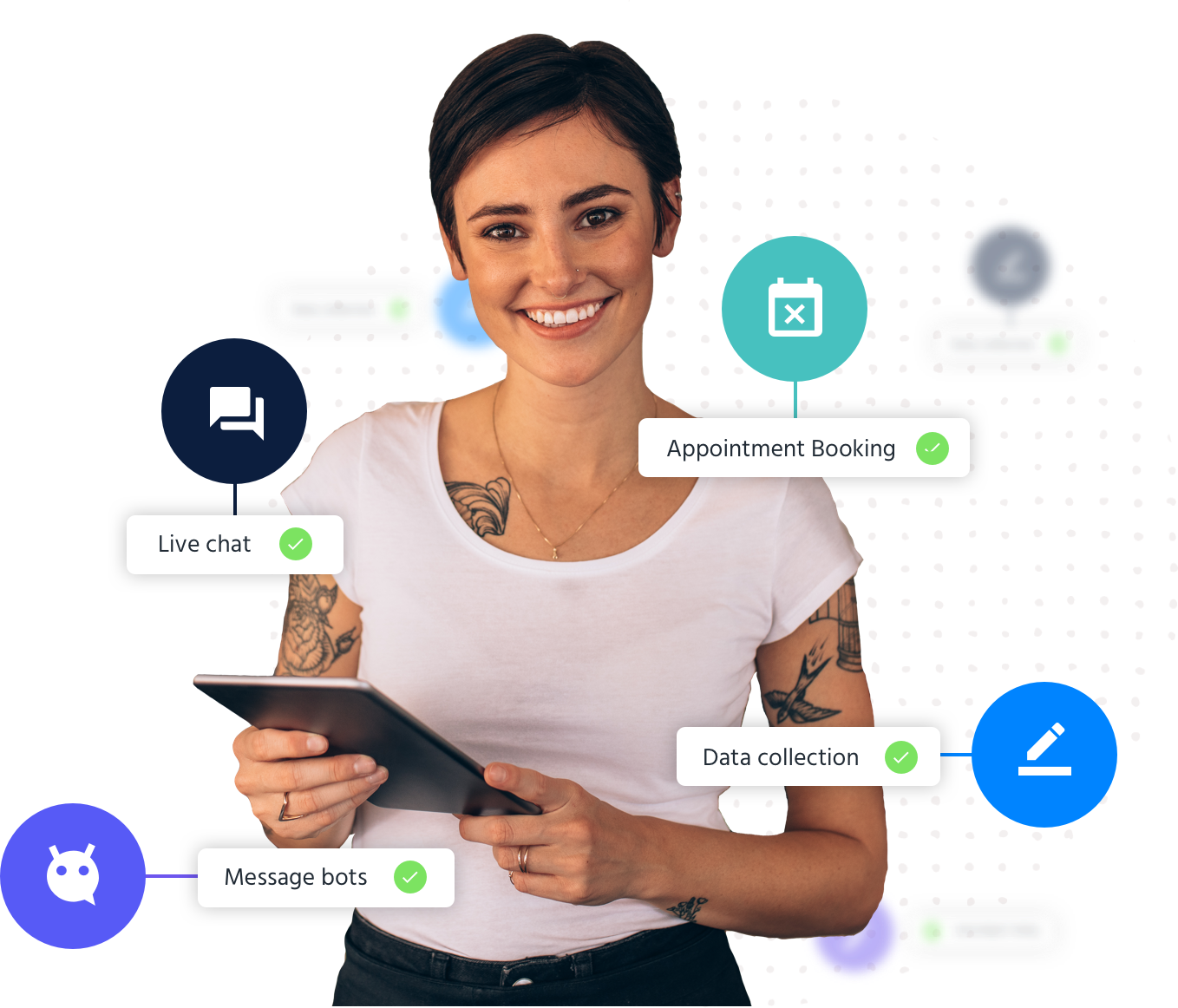 Agility and Execution
Execute easily by creating forms for any environment. Array makes it easy to create form templates that can be quickly deployed to your field team.
Benchmark capabilities

Identify industry standards and benchmark your business against them to always stay ahead of the game

Insightful Reporting

Create detailed reports highlighting key data you need to make informed decisions

Work offline

No wi-fi? No problem. With our Array app, you can still take inventory or collect data offline.

Communicate directly

Our chat allows you to communicate with your team providing them with any answers they might need.

Use on any device

No matter where you are or what device you use, our software is compatible with mobile, tablet, and desktop

Adaptable form builder

Create flexible forms with our easy to use drag and drop form builder allowing you to adapt to any situation

Sign in on location

Enable teams to check in when on location so you know who is where at all times & when a job has been completed

Map and track location

Assign roles and locations to team members already in the field and map and track location of teams to ensure constant visibility

Set auto reminders

Create auto reminders for teams or individuals to collect specific data or auto texts/emails once an order or information has been submitted