Why Choose Array over Joyfill?
Array is a powerful, reliable and easy to use alternative to Joyfill's fire inspection software
We offer package levels for teams of all sizes, each of which is available to use free for 30 days without any obligation or payment information required.
We have an IOS and android app available to download which can be used on or offline.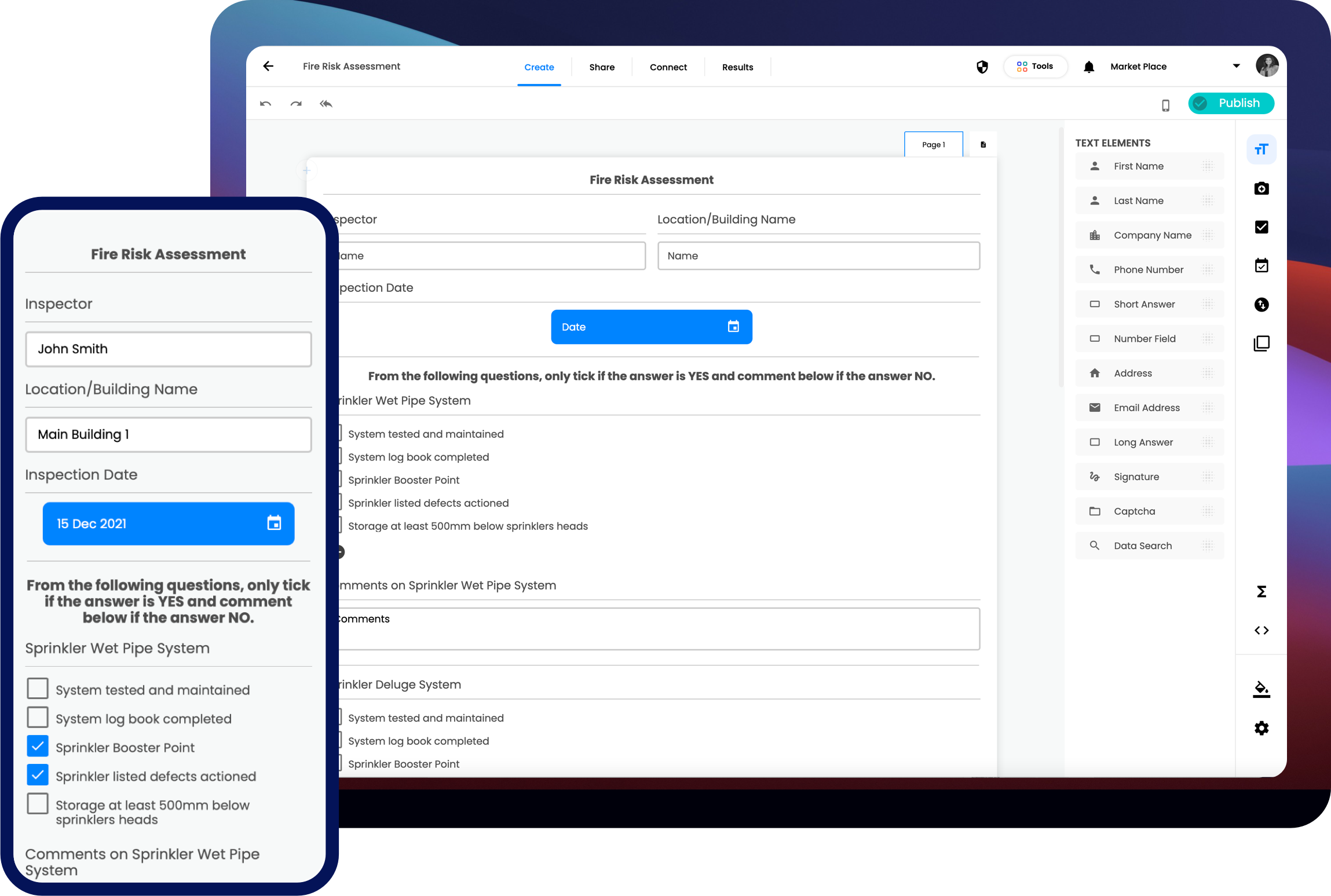 Looking for a better alternative to Joyfill?
Scan Barcodes and QR Codes
Scan the Barcode or QR code of equipment such as fire extinguishers.
Photos & Annotation
Capture photos directly from your mobile device. Use annotations to highlight areas of the photo which are then saved to the submission.
Free Form Building Service
All Array plans include access to our library of NFPA approved forms. We can also help you digitize your old paper forms and documents to use within Array, for free.
Barcode

Let users scan barcodes using their device and collect the information right in the form. Array uses their phone or tablet's camera to instantly capture barcode information and product codes, ensuring complete accuracy.

Real-Time Team Management

Array isn't just for field teams. The home office can use the platform to set and assign tasks, communicate with their field adjusters, review submissions & reports, and oversee the entire onsite process from start to finish.

Draw Over Image

Need to draw attention to an issue in the field? Array lets you annotate images and highlight specific areas on photos to give a true picture of what's happening on a specific project, task, or job.

Automated Triggers

Send text and email updates, request signatures, and deliver final inspection reports - All done automatically upon submission of the inspection form.

Offline Functionality

Sometimes home inspectors don't have access to cellular data or WiFi. With Array, that is never an issue. Array still functions offline and will upload the data when the device reconnects.
Build better forms with more powerful features
We have all the features you need to build smarter forms that work for you
Feature Description
Array
Joyfill
Autofill fields of the same name in long forms
Familiar Keyboard Shortcuts
Free Form Building Service
Import historical data from Excel or other apps
Automated Syncing for offline submissions
Divide forms into multiple sections
Phone & live chat support
Email integration (connect Gmail, Outlook & more)
Dedicated Account Manager
User training & onboarding
Discounted pricing for Large teams
Task Manager to Schedule inspections
Plans to fit the shape of your business