Chimney Inspection & Reporting Software
All chimney inspection tools in an easy to use app
Desktop, IOS & Android App, no internet connection required.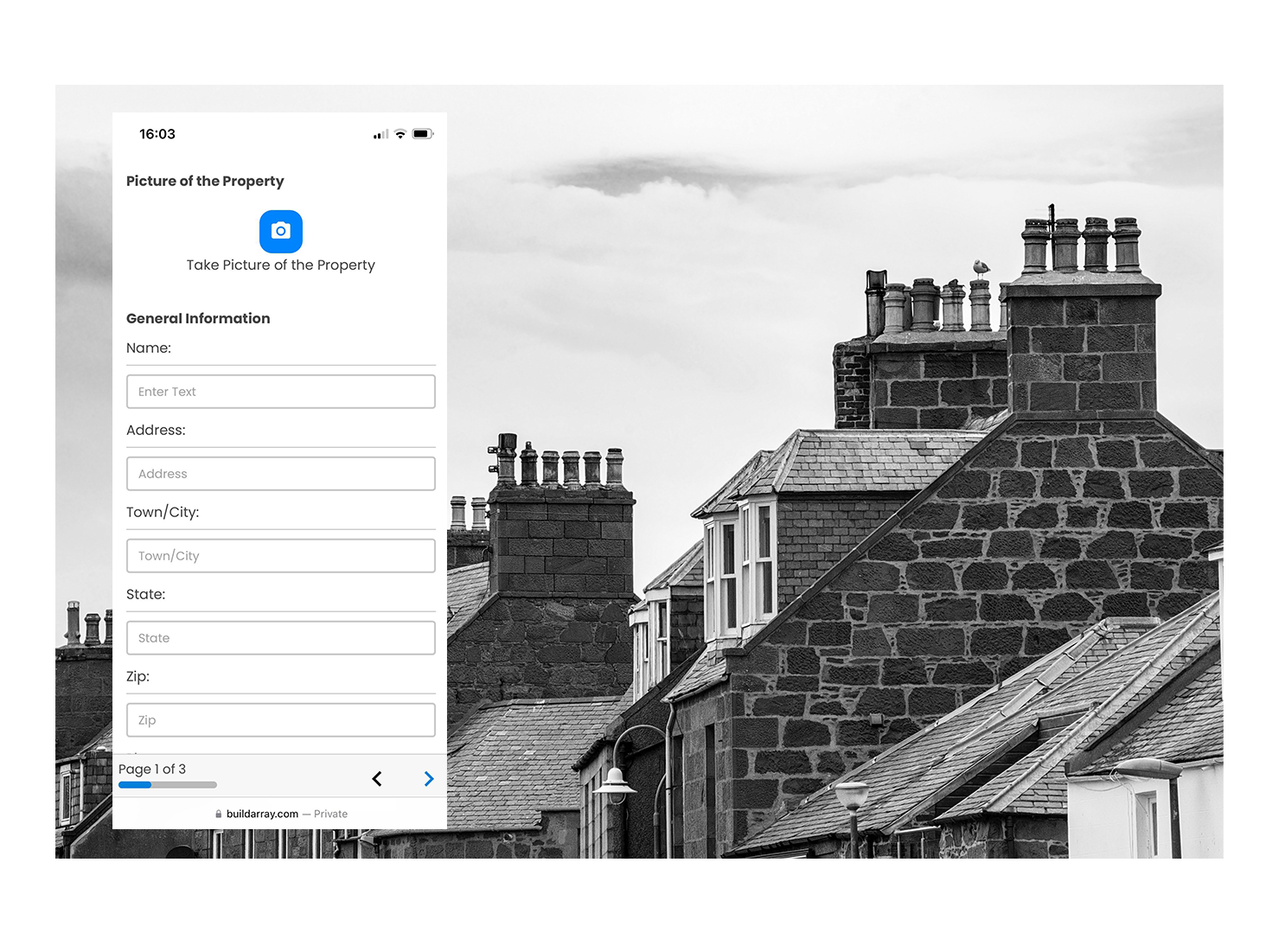 NFPA Approved Forms
Full Library of NFPA approved chimney inspection forms.
We also offer a free form building service with all plans.
Instant PDF Documents
Instantly send a PDF copy of a proposal or inspection report to your customer.
Ensure Compliance
Using Array will ensure your inspections comply with professional chimney safety standards.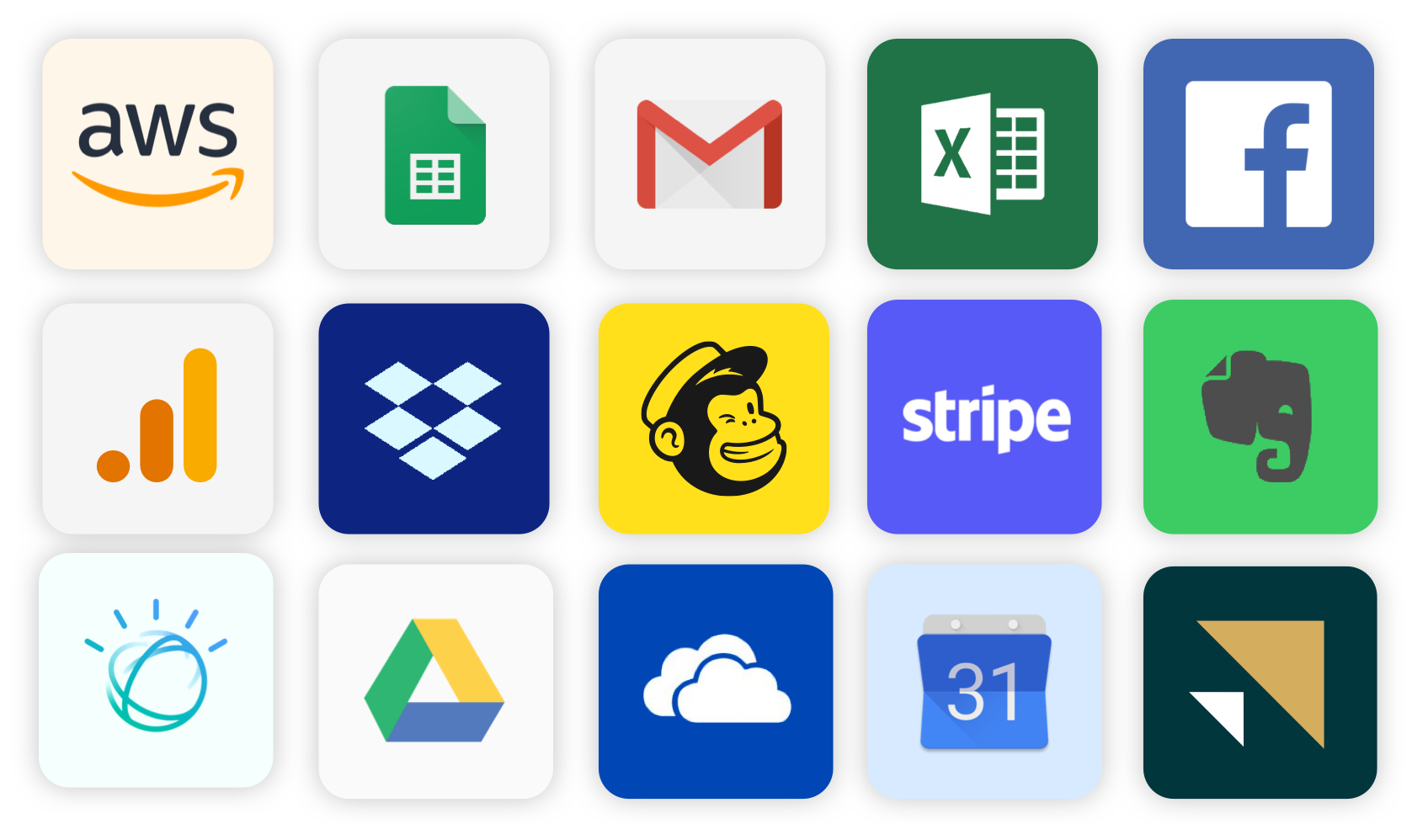 Integrate your existing tools
Integrate Array with your existing systems for a seamless transition.
Upload historic chimney inspection data from previous inspections so all your data is stored securely in one place.
Chimney inspection form & PDF example
Below is an interactive demonstration which shows how Array can inject your chimney inspection data from the inspection form into a PDF document.
All the Forms and PDFs are fully customizable so you can add/remove fields, add smart features like conditional logic and personalize the form and PDFs with your company branding.
Just fill in the form on the left to begin. You can enlarge the form and PDF by clicking the magnifying glass icon.
Document Creation

Each form or checklist can be paired with a PDF report template. Inspection data is then injected into the template to produce a completed report, ready to send to your client.

Automated Workflows

Automate communications and assignments between contractors, clients and your team. Easily assign approvals, escalate issues and trigger automated emails based on the results of an inspection.

Photo & Video Capture

Capture images and video from the fire inspection site, using your mobile device. You can also annotate over the media you have captured.

Smart Forms

Create smart forms which pre-populate via data calls and include dynamic sections which only appear when required.

Annotation

Add notes to your created or shared documents, drawing the reader's attention to important information or data.

E-Signatures

You and your clients can sign documents from your mobile phone or tablet. Array is fully secure and encrypted to keep personal information safe.
Try for free
Frequently asked questions
Does Array offer discounted pricing?

We offer a flexible pricing structure with discounts available for large teams and those who commit to a longer term period.

Some of our inspectors are not confident with IT systems. How can we reassure them?

Array has been designed to be both powerful and easy to use. Our onboarding specialists will train your team at a pace they are comfortable with. In our experience, once your team sees how the inspection process is streamlined, they are excited to make the switch.

Sometimes we visit sites which have no internet connection, can we still use Array?

The Array app does not require an internet connection so you can work both online and offline. When working offline, your data will automatically sync with your account when a connection is available.

I am an independent fire inspector and work alone, do you have a package for a single user?

We offer a paid plan for teams of all sizes. From a single user to teams of over 100 inspectors. We operate a per user pricing model so you only pay for what you use.


We use an old system with lots of paper forms. Will it be difficult to switch to a digital, paperless system like Array?

Our team will help you digitize any existing forms so they can be used in Array. The process is quick and simple and will soon start to save you time and money. We also hold a library of NFPA approved forms which are available with all Array plans.

What is the cost of using Array?

A fully featured package starts at a monthly cost of $40 per user. Discounts are available for larger teams and customers who commit to a longer term.

What new features does Array have in the pipeline?

Array leads the way in the development of form building, data collection and automation technology. Our latest product is Formview – The world's first form and video collaboration tool. Click here for more information.

Features in development for 2023, include an no-code app builder and updates to our workflow and task management tools.
Your Digital Workhorse in the Field
Give your teams the confidence to conquer any job.
Efficient. Accurate. Array.
Try Array for Free