Squarespace enables you to build brilliant and beautiful websites. The Squarespace web-design platform shapes the world's most iconic businesses, enabling them to share their stories and create an impactful, stylish, and easy-to-manage online presence.
"Embed as many forms as you need"
Using the Array embed feature you can now embed Array forms on your Squarespace site and any other website for that matter. This means that you can have your cake and eat it too by utilizing the beautiful data capture and automation that you gain with Array and then combining it with your professional Squarespace site.
By embedding a Array form on your Squarespace site, you will be able to collect customer feedback, receive payments and schedule appointments all from one hub - giving you the ultimate online destination for your business.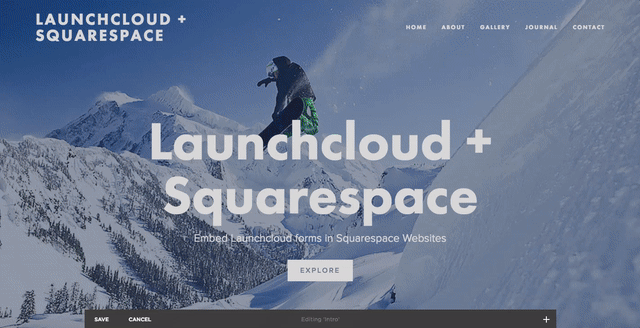 To do this, all you need is your Array form's iFrame code. Simply log into your Squarespace page > Click the Add and element button > Choose Embed Data > Click the button > Simply paste in your iFrame code and press set and save > Your Launcloud form will now be live on your Squarespace page!
---
To get all the benefits of Array, sign up here for free.