Array enables you to manage data collection for numerous different clients at once. You can manage the forms and projects for each client from within the Array system. What you don't want is for clients to have access to each other's information, or to any background work that will only serve as a distraction. Array recognizes this, which is why you can provide your clients with exactly what they need by giving them access to just the view reports feature.
By accessing this feature they have all the data they need at their fingertips. They can apply advanced filters to the information for a more efficient analysis experience, and they can download any information they need in various formats. Check out more about advanced filters here.
How can your clients use the Array View Reports feature?
It's easy to access the View Reports feature on Array.
All a client needs to do is click on View Reports in the left hand navigation.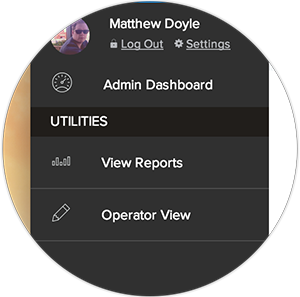 On this page they can choose to view any of the forms in the projects to which they have access by;
Clicking on the forms button next to the relevant project.

From here a client can choose what to view from each from, and how to view it.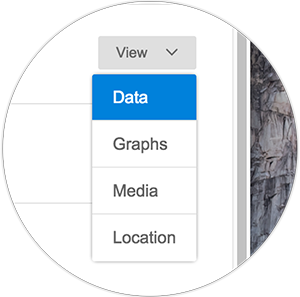 What is the data option?
If your client wants to see the actual raw data collected, they can do so by clicking on the data option.
From here they have the option to download any form they choose in Excel format, or as a PDF. They can also view the form on screen in the Array system.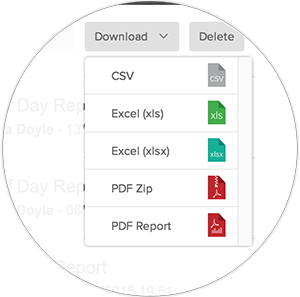 What is the graph option?
If your client wants an instant graphical representation of the data collected then they need to choose this option.

From here they can see the overall picture in an easy to analyze format. They can download the information in CSV, or Excel format. All they have to do is click on the download button.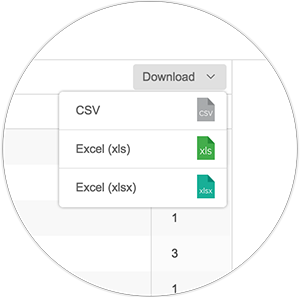 What is the media option?
If your client wants to see any media that was captured on any of their forms, they need to select this option.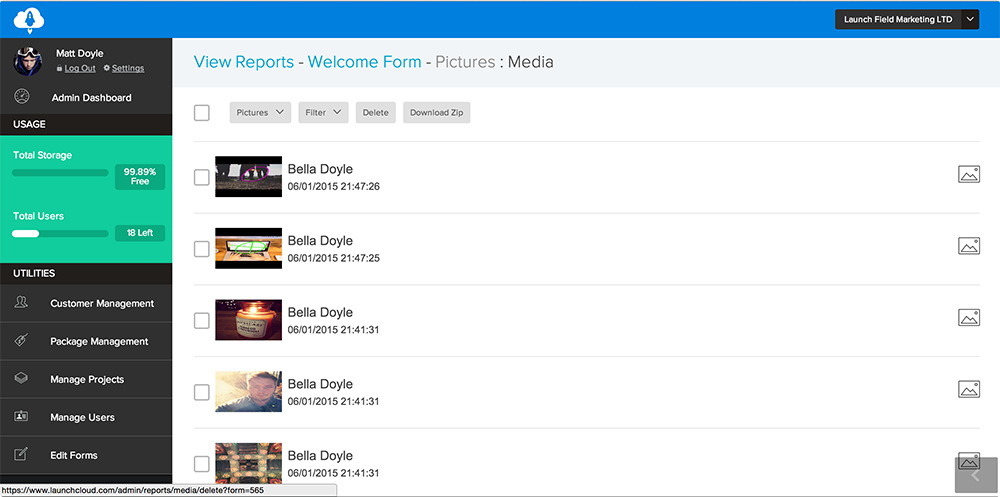 What is the location option?
If your client wants to see a map indicating where the operators were located when they populated and submitted the forms, they should select this option.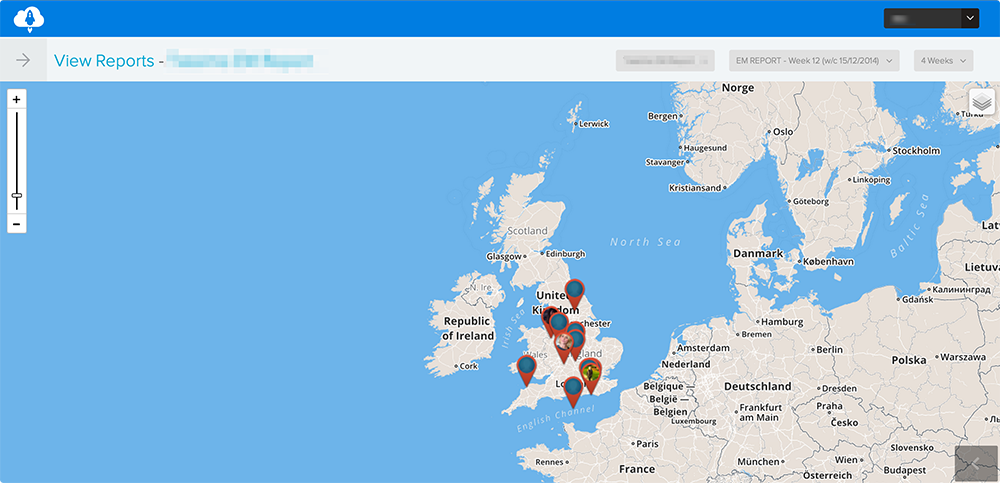 You can have an informed discussion with your clients to make them aware of just how useful and adaptable the Array View Reports function is. They have access to all of the information they need straight away without having to negotiate any of the peripheral processes they don't need to be involved in.