Array - A Better Way to Collect and Control Data.
One of the biggest problems faced by any business is inefficiency. With inefficient processes, your business is not only wasting time, but also risking data corruption and decreasing your profits. More importantly, you are not able to serve your customers as effectively as they deserve.
Array solves these problems – and others you didn't even know you had – with an intelligent suite of no-code data collection, collation, and automation tools. Turn your paperwork into a powerful process that improves your operational workflow - no coding necessary.
When you power your business with Array, you get access to tools which streamline your business' workflow with intuitive and insightful features.
Forms:
The form tool is at the core of Array's feature set. Choose from the constantly expanding template library or build your own from scratch with the easy to use drag & drop form builder. By removing the need for physical paper forms, your data collection process becomes exponentially faster. It's all available offline and on a mobile device so your teams can work anywhere, anytime.
With insanely intelligent features like conditional logic, REGEX, and calculations, you can let your forms do the work for you. Take photos or videos and then annotate and illustrate them directly on the form. You can even include secure e-signatures or payment fields. Spend less time on lengthy administrative tasks, and more time on the truly mission critical tasks.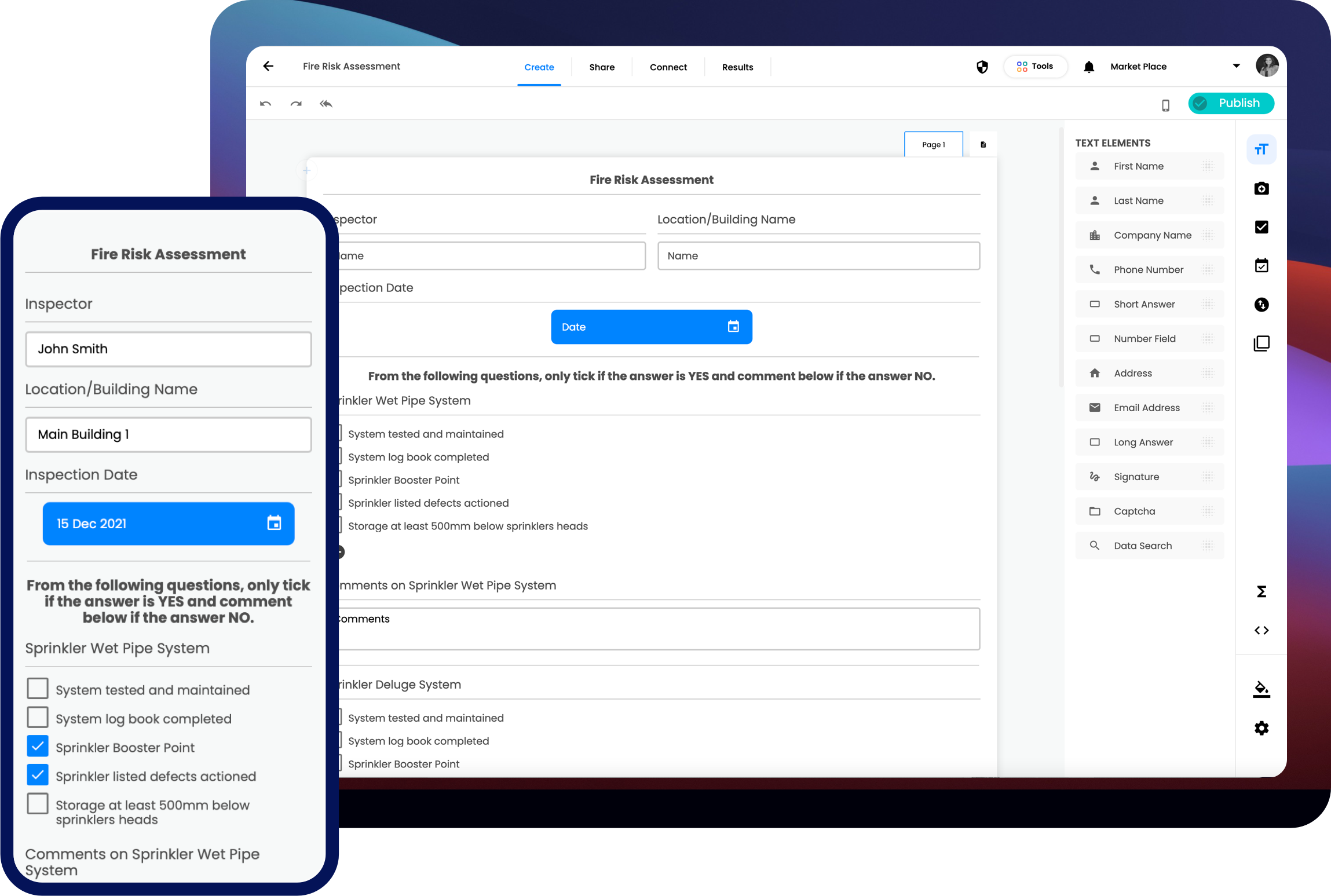 Docs:
One of Array's most unique features is its document builder. You can upload an existing PDF document or build one from scratch, and then connect that document to a form. When your form is submitted, you can automatically and instantly convert your form submission data into a finalized deliverable PDF document.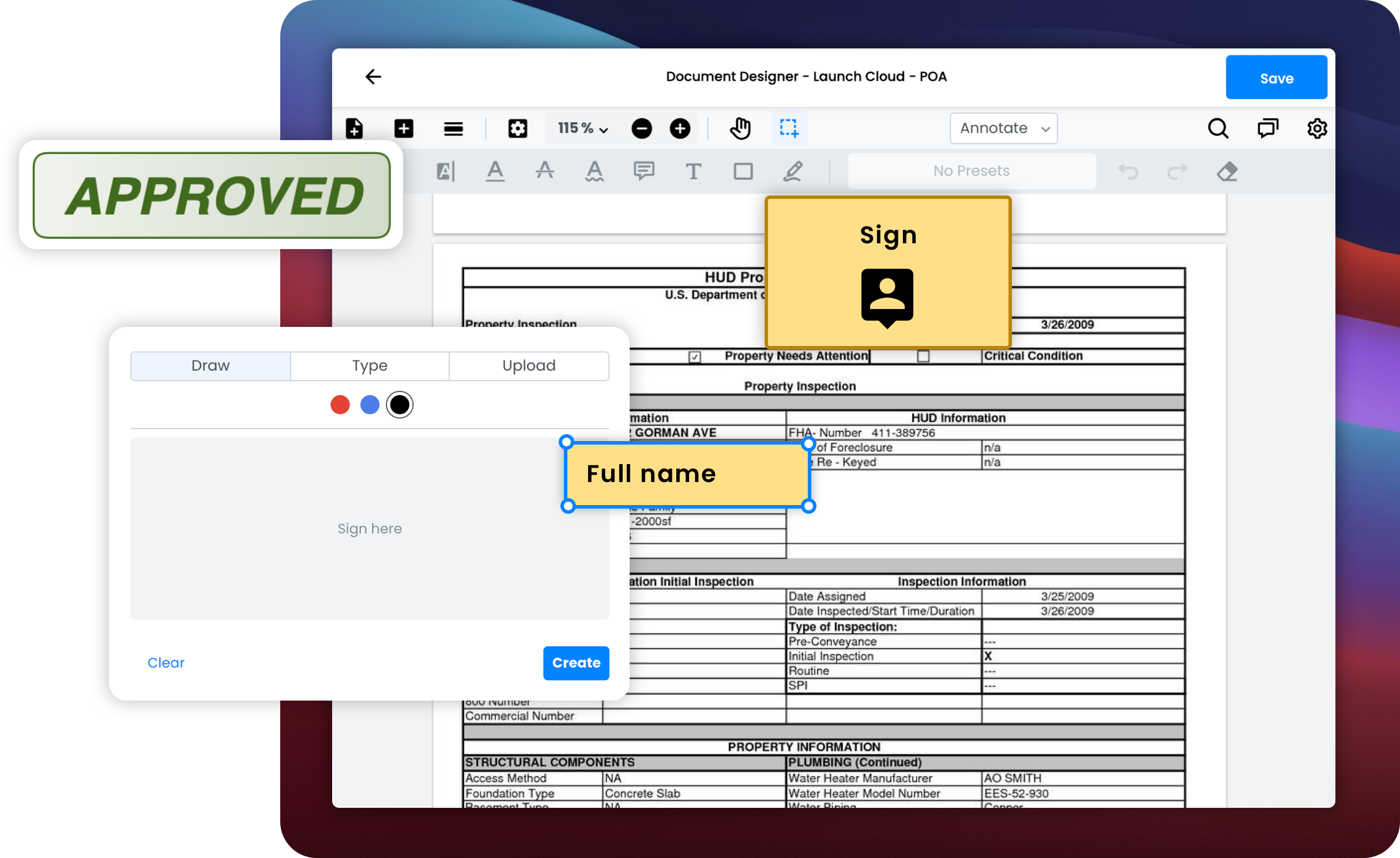 Reports:
Data isn't helpful if you have no way to visualize it. Array gives you access to a full report dashboard where you can choose what data you want to see, and exactly how you want to see it. Sort your form submission data by user, team, date, location, or virtually any other metric you want. It all updates in real-time so you can have full operational oversight of your business.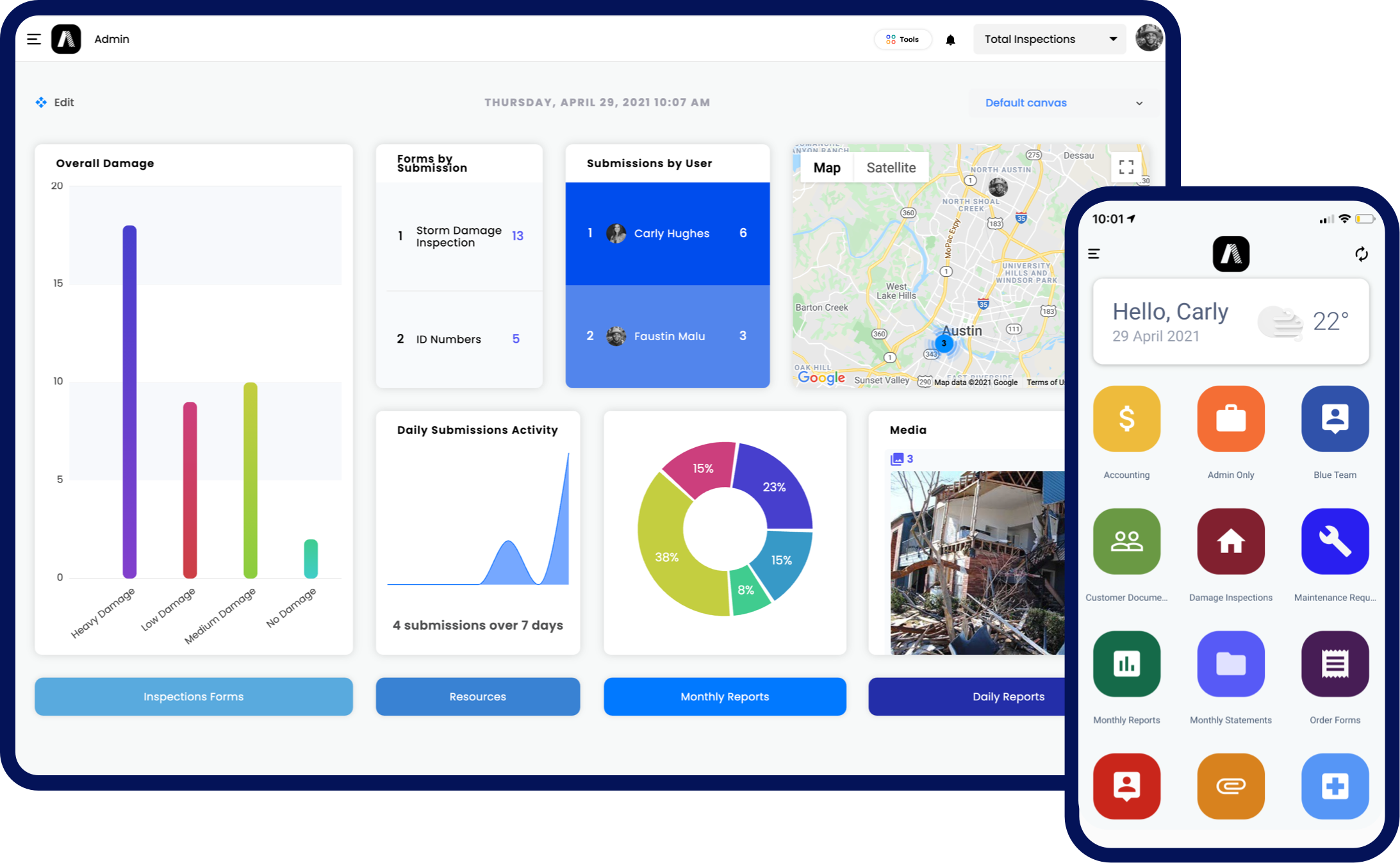 Tasks:
Set tasks for employees inside your organization. Include a form and all other important data, and the task will automatically deploy to their account - whether it's on a desktop or a mobile device. Gain total oversight of your operations and ensure that every team member knows the what, when, where, and how of their daily responsibilities.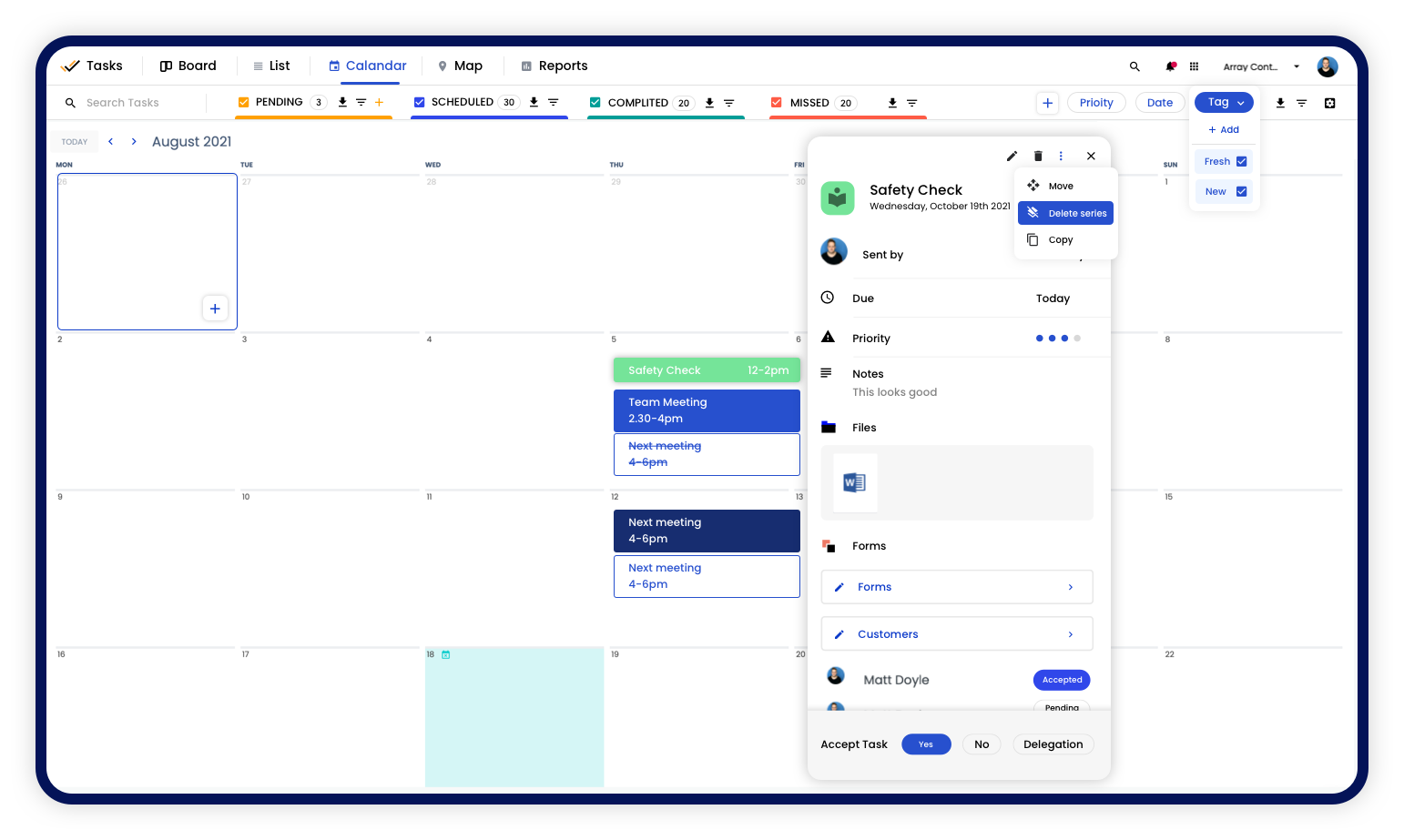 Workflows:
Workflows is the brain behind Array. With this tool you can automate, track, and manage your processes from start to finish. Dictate what happens and when, and then see your data automatically follow the process you set. Whether it is as simple as triggering an email, or something as complex as setting an escalation protocol, Array can handle the heavy lifting, so you don't have to.
Your Business. Powered by Array.
Businesses around the world in nearly every industry are powering their processes with Array. With countless integrations, endless functionality, and easy to learn, quick to deploy features, Array can help you change the way you collect, store, view, and use your data.
Start a 30 free trial of Array today! No credit card required.