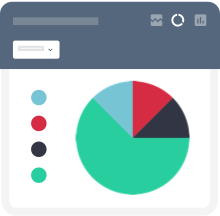 When someone submits an image into their form, we know that you will want to have seamless access to those images in full-scale resolution. Well, we have listened, improved and updated our system to allow for just that.
While in reports, you will be able to determine which media was submitted from which form entry, making selected images from individual submissions easier to find! For example, if you wanted to find Matt's submission and view his uploaded images, simply search Matt and the media he uploaded into his form will appear for you to see in full resolution.
At array, we are constantly listening and adapting our system based on your feedback, all to help you create a business that works for you.