Going paperless is a brave endeavour. The act of dropping all that paper swarming your life can sometimes be like committing office suicide, but it is becoming more popular year on year as a way to keep yourself organised and ready for the workday ahead.
Thousands of office workers, professionals, and freelancers are going paperless on a daily basis in an effort to fine-tune their set-up and reduce the amount of waste they use, but also to refine their workflow. Moving to a paperless set-up doesn't only help the environment and your wallet but provides a very easy way to access your information anytime, anywhere.
One of the leading resources for going paperless is Evernote. Evernote provides feature set that helps you capture information, organise it and gather insights as you go to boost your day to day productivity.
Let's begin by exploring the benefits of going paperless and then overview how you can use Evernote daily to master a world without printouts and sheets dispersed everywhere.
The benefits of going paperless
only 12% - 15% of bills and statements are sent solely via electronic services.
This showcases the lack of acknowledgement for online resources that can provide a seamless way to correspond this data. There are countless benefits to jumping into the world of digital storage and communication.
Here are a host of benefits of taking paper out of your routine. To name a few;
Reduce desk clutter — Yes, you heard it, no more noise on that desk of yours.
Searchable workload — A functional list of items searchable for keywords and information.
Customer errors — Compiling customer data through secure services reduces chances of errors.
Revision history — Being able to see the journey of information is easier to capture with paper.
Accessible anywhere — Most of the popular resources have offline experiences to their applications.
Going paperless doesn't mean throwing away the expensive notebook your partner bought you for Christmas but it means to acknowledge your use of paper across the day and transforming your process to a digital workflow to avoid future use of paper.
There are also a few cons as with everything that it is worth noting before you challenge your current set-up.
Lack of interaction — Paper is one of the oldest forms of communication. Some will struggle to think without the involvement of paper thanks to this old age habit.
Digital noise — With social media, emails and work chat there can be too much noise distracting you as you begin to set-up your online process, something to note.
Most of these negatives to going paperless can be tamed and controlled in minor doses, something we'll be covering in future pieces as you head towards that digital transformation.
Why go Paperless with Evernote?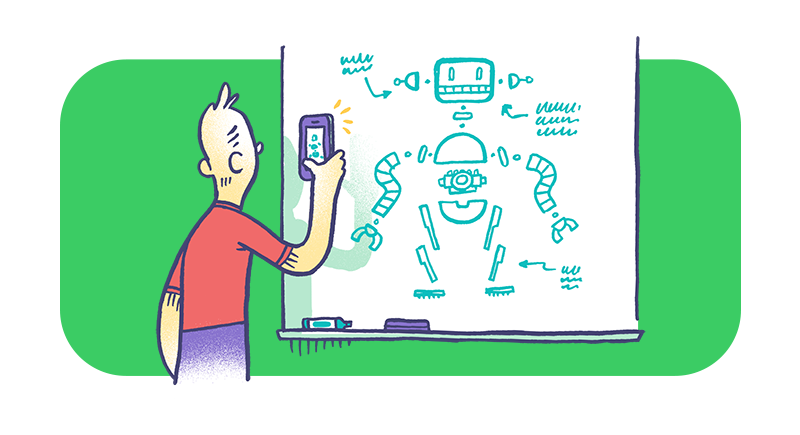 As mentioned Evernote is one of the most popular resources for anyone looking to store and organise online.
Evernote provides a hub for your data and information, easily accessible and perfect for beginners, Evernote is commonly referred to as the "second brain" for many as it reflects the storage layout and abilities of a human brain and many have found that they've been able to relieve themselves of a lot of stress and worry using Evernote to organise their physical and digital mess.
There is a broad range of features within Evernote that you can use, we will explore these below, but before then let's discuss the two parts to moving towards a paperless process.
You need to take all of your physical data/information over to Evernote. That's all of the paper you currently have in your daily routine, taking this into the digital world.
You need to understand how to constantly be

processing information digitally and avoiding paper going forward

. This is ongoing so making sure you have strong foundations is important.
Go Paperless with Evernote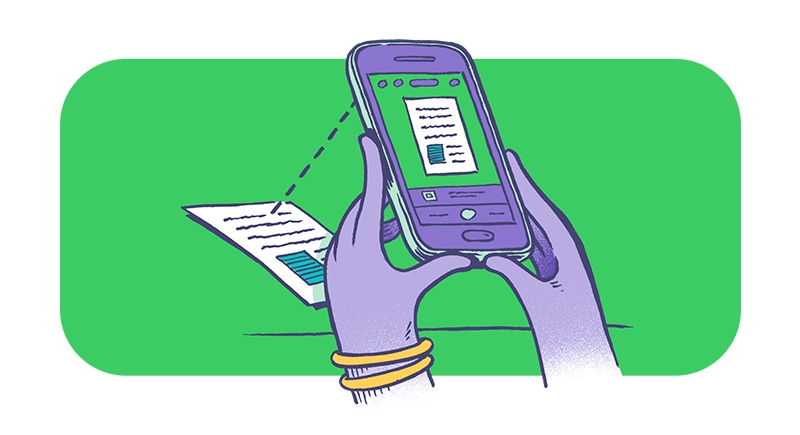 So the first step is to begin with is taking all of those documents, pieces, statements and more into the digital world by using a few of Evernote's popular features.
Document Scanner — Scanning in documents is easy, using the Evernote app you can capture clear B&W or colour pictures of your documents, to scanner quality. Begin to clip all of your documents and throw away what you no longer need now you have a digital version. Remember to title each one effectively to save you time organising them later into folders. Aim to be ruthless in your process to avoid storing back a lot of paper.
Business Card Scanner — Within Evernote Premium, you are able to scan business cards and connect them to your LinkedIn saving you heaps of time contacting and logging their details. Clearing that drawer dedicated to business cards is now possible. Horray!
PDF/Images/Documents clipper — Using Evernote's note-taking abilities are easy. The real value is when you can add attachments, you can clip anything, from PDFs to Audio files. Capturing all this information can help clear your messy desktop too and also avoid constantly printing out information, making it all viewable inside of Evernote.
Conquered your workflow!
So the second step is to retain your progress and keep that desk clear of any paper. This might take a while to get used to but once you've conquered your workflow you'll find it a valuable process to continue on with.
Email Forwarder — Within the Evernote Plus subscription, you can forward unlimited emails to an Evernote custom email that helps you clip all the contents of an email. Perfect for saving documents and even details of important emails for future projects.
Web Clipper — Ever been on a browser and wanted to save research or even an article or PDF for later? The Evernote Web Clipper on Chrome allows you to save valuable information directly into Evernote with ease.
Notebooks — Notebooks inside of Evernote will help you keep up your organisational set-up. Well-structured stacks and notebooks will provide a foundation for good organisation, saving you heaps amount of time searching and finding more information.
As you can see Evernote provides a host of features that ooze digital storage. Evernote is perfect for taking notes for meetings, storing important information and providing a place to plan projects too, all under one roof.
Other Paperless Techniques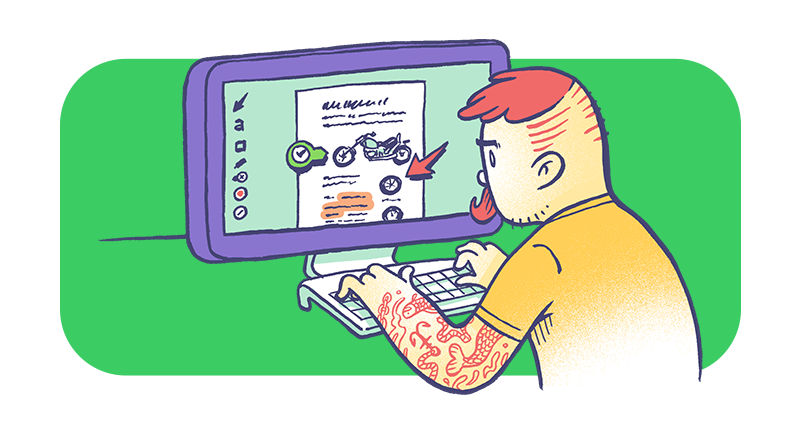 There are a few processes to note too as you begin the paperless mission. Taking control is key and something we'll explore here again on the Transform by LaunchCloud blog.
Statements — Activate the digital-only statements for your personal and digital bank accounts. This statement will save paper and avoid overloading with your physical paper storage.
Folder system — Yes, you should keep a physical storage point for your paper. For me, it's two folders inside of a drawer at home. One for business, one for personal and home items, the most important documents or physical copies of information go into these folders and get regularly refreshed and spring cleaned to avoid overpopulating them.
Don't worry, if your kid hands you a drawing you won't need to scan it and bin it, this process can be taken with a pinch of salt with memories, valuable data and more but provides you with a good way to start making progress as you transition to a digital world.
Images supplied by Evernote