Sharing forms created in Array has always been a major focus of our service. Whether it be through email, QR code, or an embed code for your website, we've made it a priority to help our users get their documents in front of their audience with as little effort as possible.
Well, now that process just got even easier.
Today we're announcing a slick new design for our Public Share features, complete with brand new social sharing options!
The New School
So first thing's first: What's new?
With this latest update, we've introduced options to easily share your forms on Twitter, Facebook, or Google+.
To do this, simply navigate to the Public Sharing page as you would before and look for the social media icons on the right-hand side. Click on the platform you'd like to share your document on, write a message to your audience, and post it live!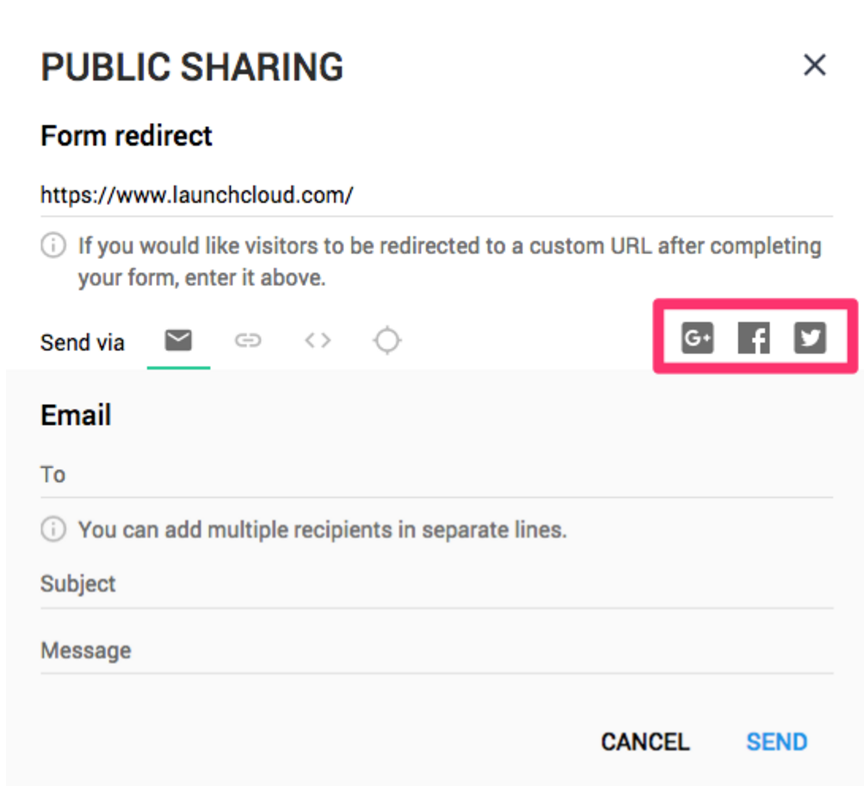 The Old School
Don't worry, we didn't touch any of the old sharing options you've come to expect… we just gave them a fresh new polish.
For anyone unfamiliar with how to share a Array form, start by clicking on the Forms button in the left-hand tray and look for the Public Sharing button.

Then, assign the share link to a Array user.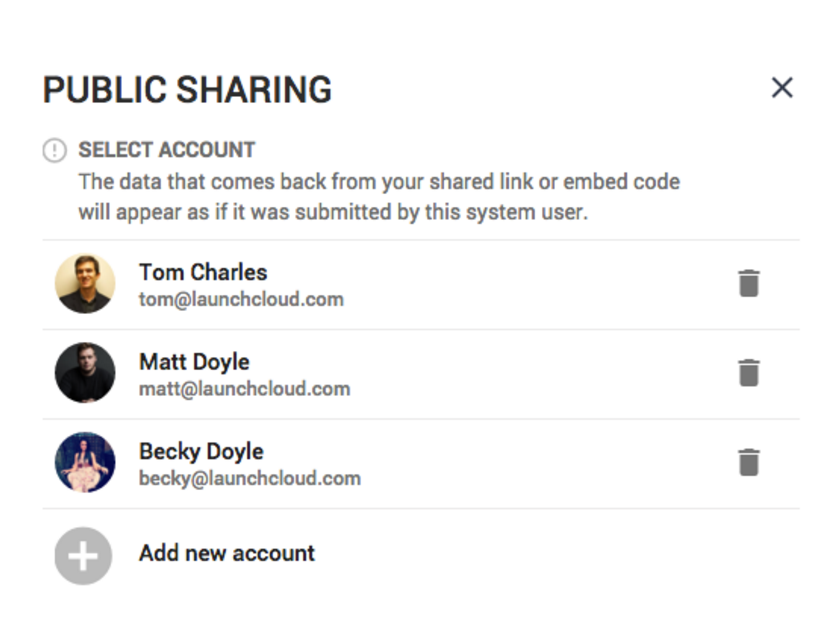 At this point you'll find all of our sharing options — old and new. Start by adding a redirect URL up top. This tells Array where to send the responder after they've completed your form.
Next, turn your attention toward the four icons on the left side of the sharing box. You'll see options to share via email, public URL, embed code, or QR code. Just select the method you're looking for and bon voyage!