As a business you may employ detailed planograms to ensure that your products are in the optimum location to attract your customers. That's fine, but how do you ensure that your planograms are adhered to? Using the Array scanning feature your operators can scan the barcodes of the products in your display and feed the information into the main Array system so that you can address discrepancies in a timely and efficient manner. This integrated Array facility works for barcodes and QR codes.
How does the Array scanning feature work?
When you are creating a form using Array just select Media & More from the tool box on the edit form screen.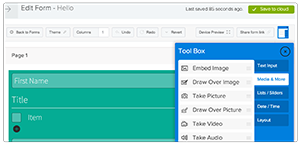 From the list select barcode and drag the field over and onto your form.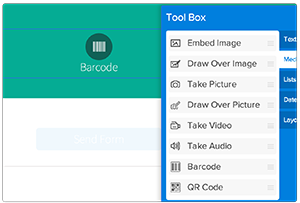 This tells the operator that they need to scan the barcode of an item, which they do using their mobile device. The product details are fed back into the main Array system and within minutes you have an exact picture of whether product placement and stocks are reflective of your planograms.