If you have ever used Array then you know it's the ideal system for enabling easy mobile data collection, with real time collation and distribution. You may have used it to enable in store brand ambassadors to carry out discussions with customers, or at events for marketing teams to collect information from attendees.
The great news is that you can now use Array to collect information straight from the individual without the need to have anyone asking the questions. The new Array Kiosk feature makes it simple by only allowing access to one form and repeating that same form each time one is completed.
How Kiosk works
It's often a lot more cost effective if you don't have an individual onsite asking questions. All you need is a mobile device mounted securely on a stand and people can choose to complete your form. Often businesses use this as a promotional tool, offering potential prizes if people complete and submit the form.
Using Kiosk mode in Array enables this process to happen more easily. Simply by selecting one button you can choose to switch to Kiosk. This means that the same form is always displayed, with no access to the rest of the Array system.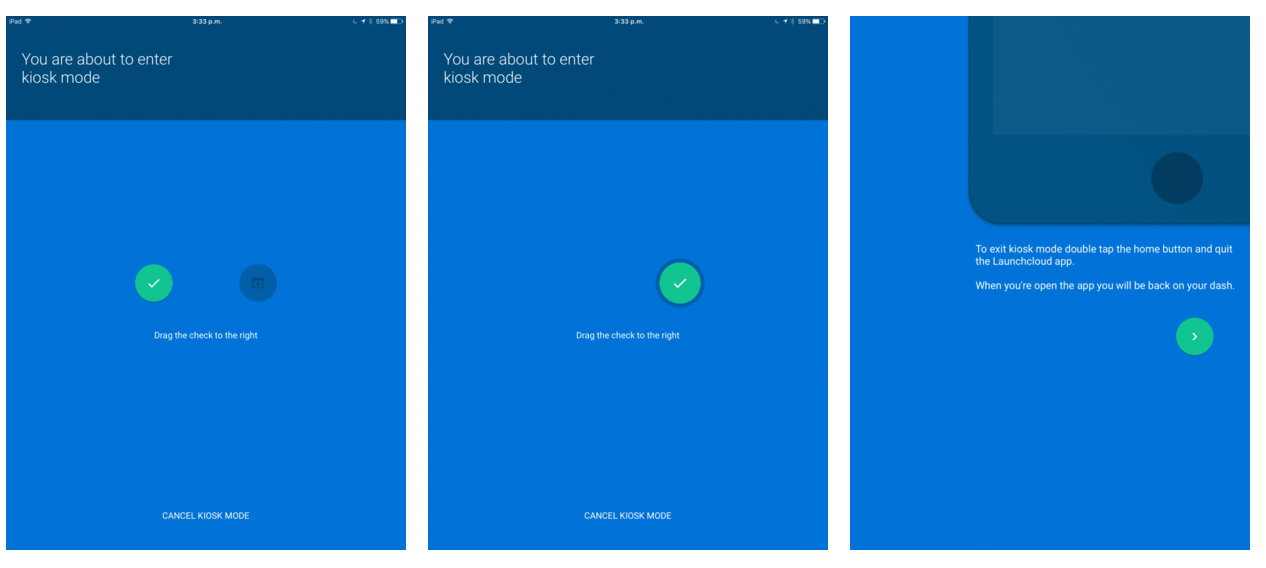 As one form is completed and submitted so a fresh form displays for completion. Anyone completing the form doesn't need to worry about any complicated processes it's just one simple form to complete.
Array introduced Kiosk to make it easier for you to offer self-complete mobile forms in any location.