Making decisions quickly and efficiently is vital to your success. Have you ever wished it was really that simple as you wade through a forest's worth of customer feedback forms just to work out how well your latest in store promotions are progressing? Array is making your wish come true with its latest iOS and Android app; free to download from the Apple App Store and Google Play Store. The app works in tandem with the main Array system, putting you in control.
It's not just about customer satisfaction. Streamline merchandizing by using the app to ensure your planograms are adhered to. Make risk management easy using the visual features. Once you've downloaded, visit the Array uses page (link to uses page) to kick start your imagination, as you begin to realize the value of the Array business tool. If you're already an iOS user then using the Array app is easy; it's based on all of the same design principles as other iOS apps
Make data gathering easy
With the Array iOS and Android app there's no more balancing 20 paper forms and a pen, while trying to write legibly. If you're an operator, click the form to open it on your mobile device.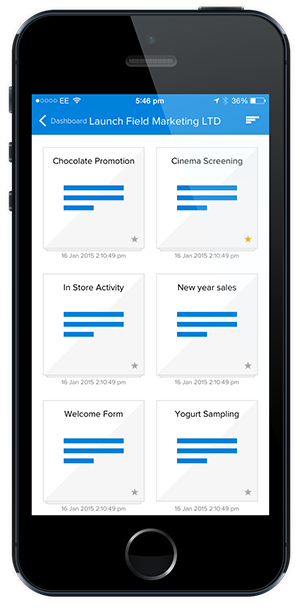 Complete the required fields and send the form.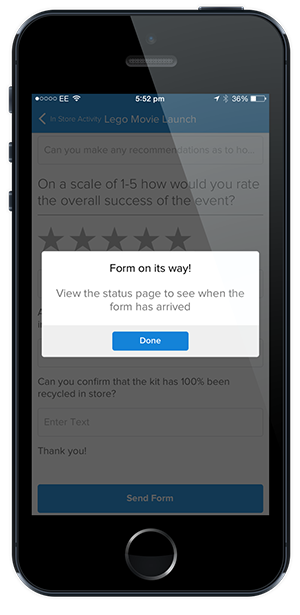 Need information from more than one form at the same time? No problem. You can keep as many forms open as you want and just swipe between them as you need them.
If you want to be able to get recognize the forms you are currently using quickly, just use the star function with one touch of your finger.
What if you forget your password? There are no more delays while you negotiate a help desk. Reset your password yourself in a matter of minutes. Just click that you've forgotten your details
And you'll get a unique code to complete the reset.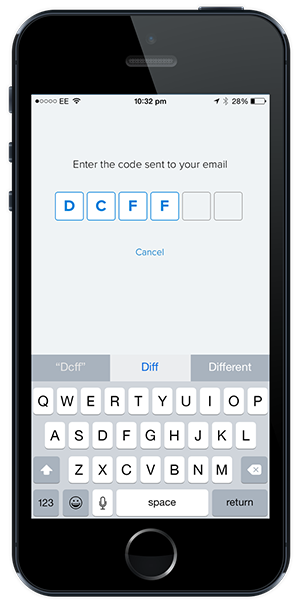 Make it visual
Have you ever spent an hour reading a risk report and still not really understood what it was trying to say? You no longer have that problem, thanks to the Array iOS and Android app.
Take a picture of the incident or risk area. One click and you're done. Just use the Take Picture feature, in the main Array system, when creating your form and tell your operators when to take a picture.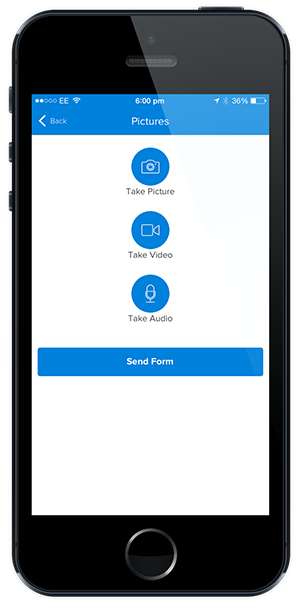 The Array iOS app uses the camera in the mobile device to capture the visual. You can do this with audio and video too. This can be really useful if your operators are conducting a customer survey.
Draw and caption
If you want to highlight an area of an image, the ability is literally at your fingertips. You can use your finger to draw around an item. The Array iOS and Android app also provides this facility for capturing signatures. What did you ever need a pen for?
Just select the Draw over Picture feature from the tool box when you're creating or editing a form, in the main Array system.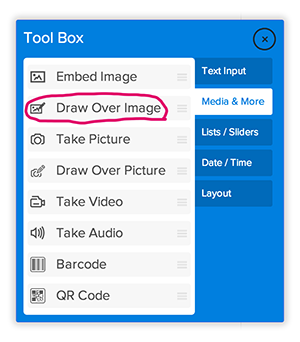 Adding a caption to your images is simple via the onscreen keypad just select that you want to add text.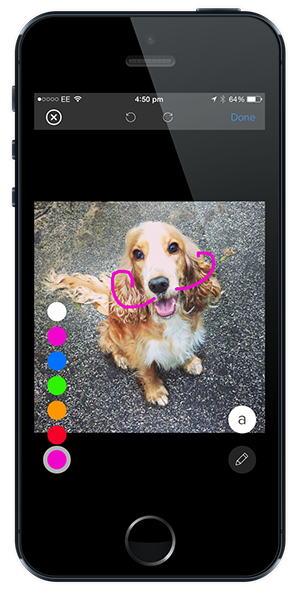 Use barcodes and Q codes
Do you have problems adhering to your planograms? You may not get a super hero, but you will get the new Array iOS and Android app coming to your rescue. The integrated barcode and QR code scanning facility means that you can easily identify product discrepancies and resolve them quickly and efficiently.
Just select the Barcode or QR code feature when creating a form, in the main Array system, to indicate scanning is needed.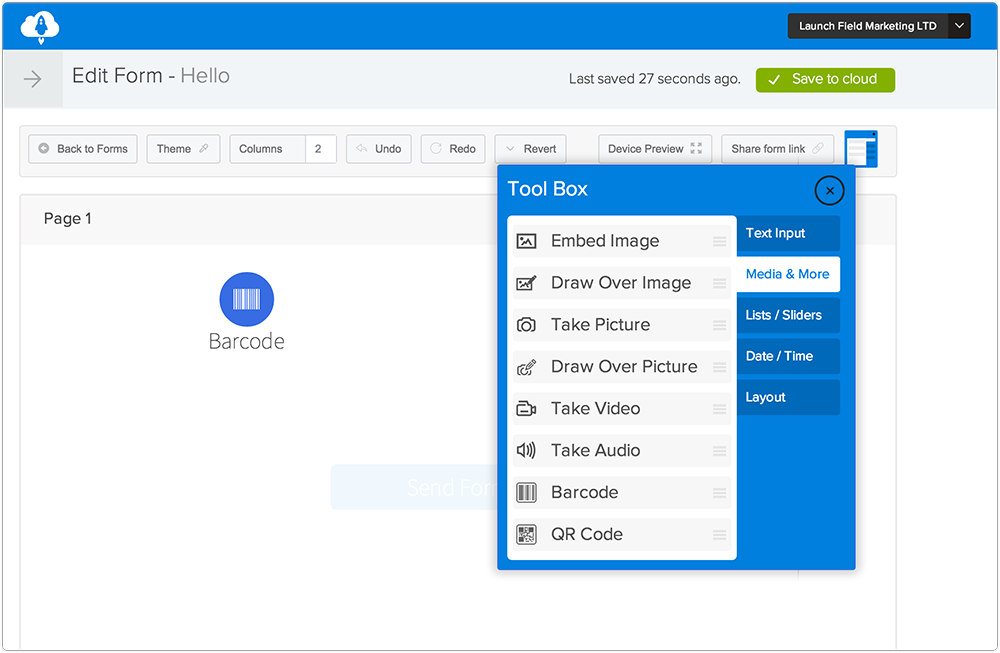 Your operators can then scan barcodes and QR codes into the Array system via their mobile devices, using the Array iOS and Android app.
Continue working offline
One of the best things about the new Array iOS and Android app is that operators can continue working even if they lose signal. If you are an operator, as long as you have accessed a form or forms before you lose signal, you can populate them and submit them. The forms are stored until the signal is restored when they are submitted to the main Array system.
The app tells you how much storage you have remaining so that you know if you are approaching your limit. You can see this information on your status page which also shows you whether you are online, and whether your forms have been submitted or not.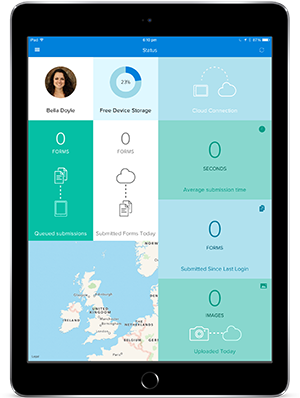 Available to download for free from the Apple App Store and Google Play Store, the Array iOS and Android app is the business aid that you've been wishing for. It's an easy to use data gathering system that works with the main Array system to give you complete control of form creation, information collation and project management. Take a look at the app and start improving your decision making process.