If you want to add images to a form it's as easy as click and drag, using the Array embed image feature. Sometimes an image may be necessary to explain a question on a form. For instance you may want to illustrate various choices if you're asking an operator to select one. This can often be easier than using text. You also have the option of enabling operators to draw over an image.
Embedding an image in your Array form
When you are creating a new form you will be directed to the edit form screen. On this screen there is a tool box which can be moved around to suit your requirements. This is where you will find the embed image feature.
Click on Media & More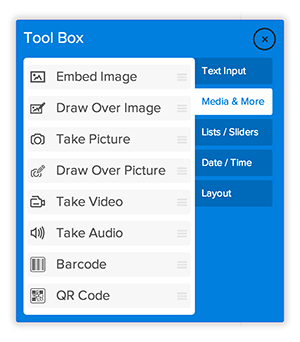 Drag the embed image field onto your form where you want it to appear.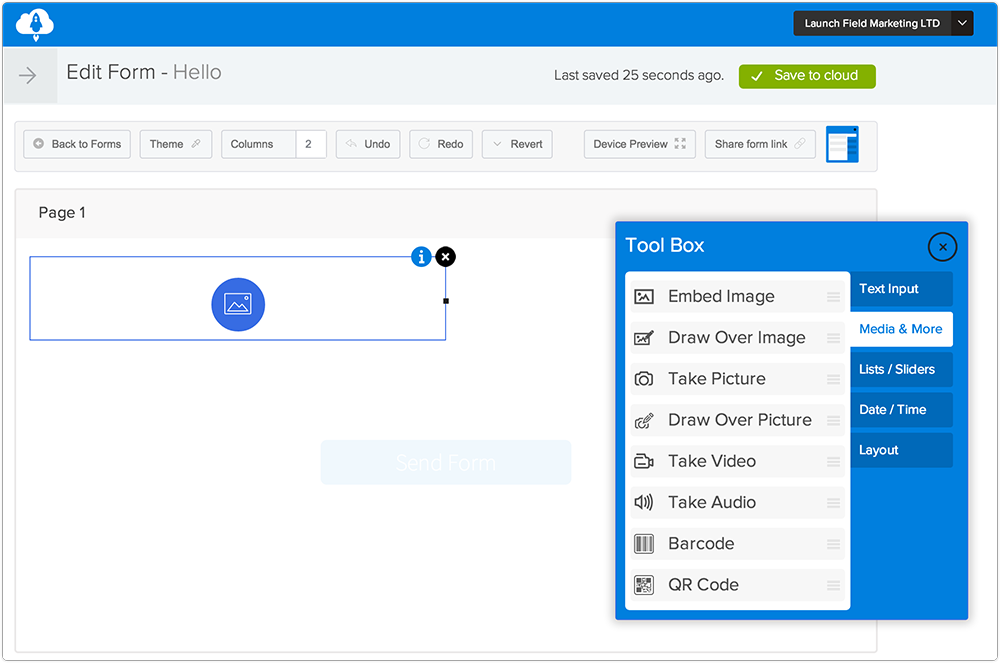 Click on the blue symbol in the field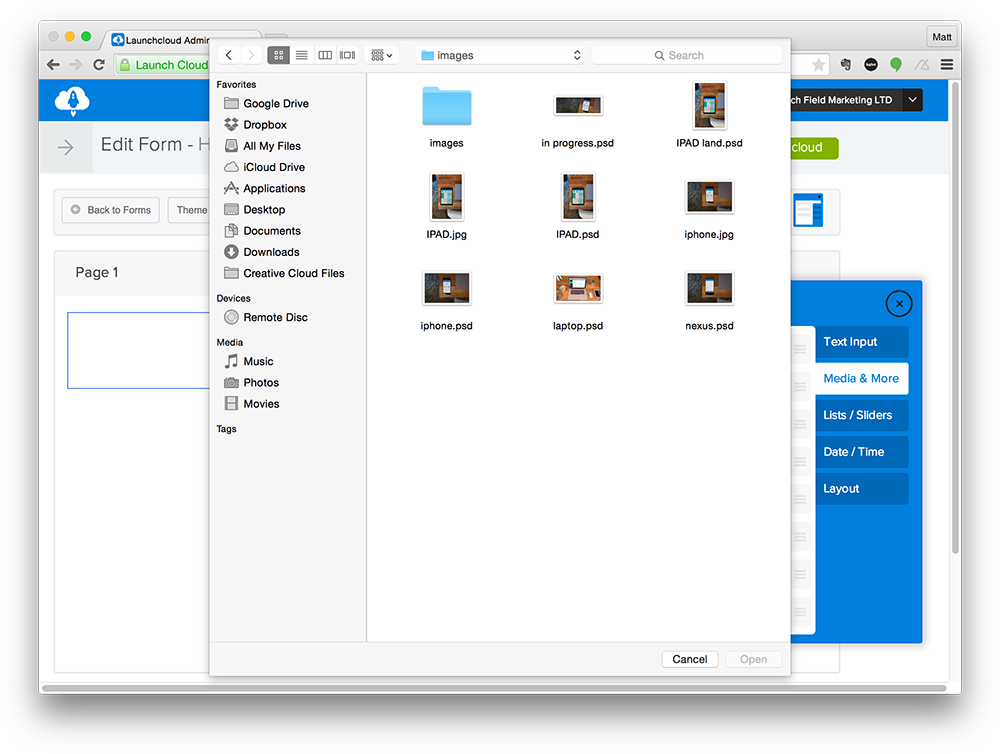 Select the image that you want to appear on the form from your files and upload.
The beauty of an image
It's so quick and easy to use this feature, and it can be a very useful aid if you have operators in the field. If they need to ask a customer about product preferences they can show them the product in question; this saves on a lot of explanation time and streamlines the whole process. Why use 20 words, when one image will do? Why not give the ability to draw on the image.