Drumroll Please!
Welcome to the all new Array, making it Automagic!
Array has focused high attention on our latest complete overhaul for all your users. We have concentrated on the most interacted areas making the interface natural and complimentary. You can interrogate data better than ever before, take your data to the next level and improve your user experience bringing teams closer together to achieve a common goal.
In the last 3 years, Array has been making constant improvements to the design of both our website and user interface. Focusing our attention on the user experience, Array has increased the optimisation to the max, more visual user reports, tidier and clearer submissions view and faster share options. We have a much greater scope of personal themes and most importantly speed improvements and they don't stop there!
A mjaor design refresh. Familiar with optimisation improvements
Whats New?
The question I hear you ask: "what has it done for me?". Well, what haven't we done for you? From just logging into Array you will instantly see some visual changes that have been made.
Side Navigation
There has been a big change in navigation style. You will notice some tabs have been removed to make room for some new goodies we have coming up for you soon.
The navigation can be permanently kept open or can be tucked away to display those all important reports or forms in a full page format. Noticing there are fewer options in the side navigation makes for a cleaner, easier to use dashboard. But don't worry, these tabs haven't gone anywhere, we have just combined sections together for a more natural and complimentary page layout.
Don't just think we stopped with the navigation. Selecting data to move, delete or download with the old Array would be displayed at the top of the page. This caused a lengthy process of scrolling all the way back to the top to then click the option you wanted. Not anymore!
We have moved the selection options to the bottom of the page making it clearly visible and continuously accessible where ever you are on the page. Selecting multiple submissions is as easy as hovering over the item you wish to select, revealing the checkbox hidden under the submission number or form preview image. The number of data selected will appear alongside the options to either delete or download at the bottom. We won't move it again, we promise!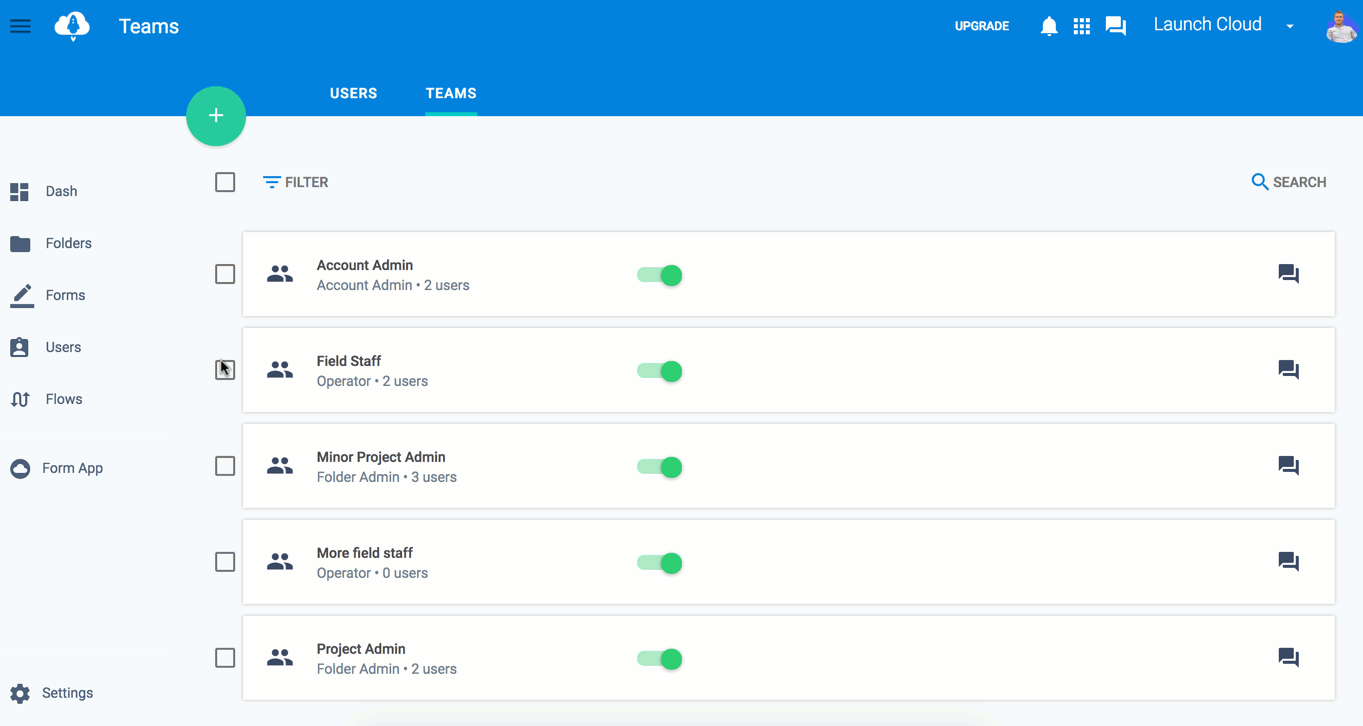 Users & Teams
Feedback from our customers commanded for a big change with the way Users and Teams were shown. In Array, now clicking the Users tab on the side navigation will take you to a page where all users that are registered to your account will be displayed Just like before, yes! That's where the similarities stop though. There is a new navigation at the top of the page which allows you to peel off to the Teams page, create new ones and easily accessing existing to edit. Putting both Users and Teams together made perfect sense.
It makes Sense!
Seeing all users that are registered and arranging them into teams can be vital! Being able to flick between the two pages vastly improves having to relocate to another location on the website where you have to then relocate back to continue editing. Not only have we improved the location but adding and delete users is now a seamless one or two click process. Adding a user is a simple as clicking the '+' and selecting a user on your account and deleting; well, just hover and delete. It's that simple.
Themes
The Look You Want. Themes have had a big facelift to offer you a cleaner layout you require with your forms. Whether they are going externally or internally you want your form to relate to your business. Just like before you can customise forms and emails but we have opened up a whole new range of options enabling you to make those forms really personal.
Submissions
Viewing a submission, you will see is instantly a cleaner, concise skimmable page of data. Being able to see who submitted what, where and when is what we are all about. Enabling you to see a submission there in front of you, open it and close it without leaving the same page was a high priority. Now opening a submission, it will float it in from the side, overlaying, but not covering, the other submissions you have. You can easily open, edit and save a submitted submission and move to another without even leaving the same page.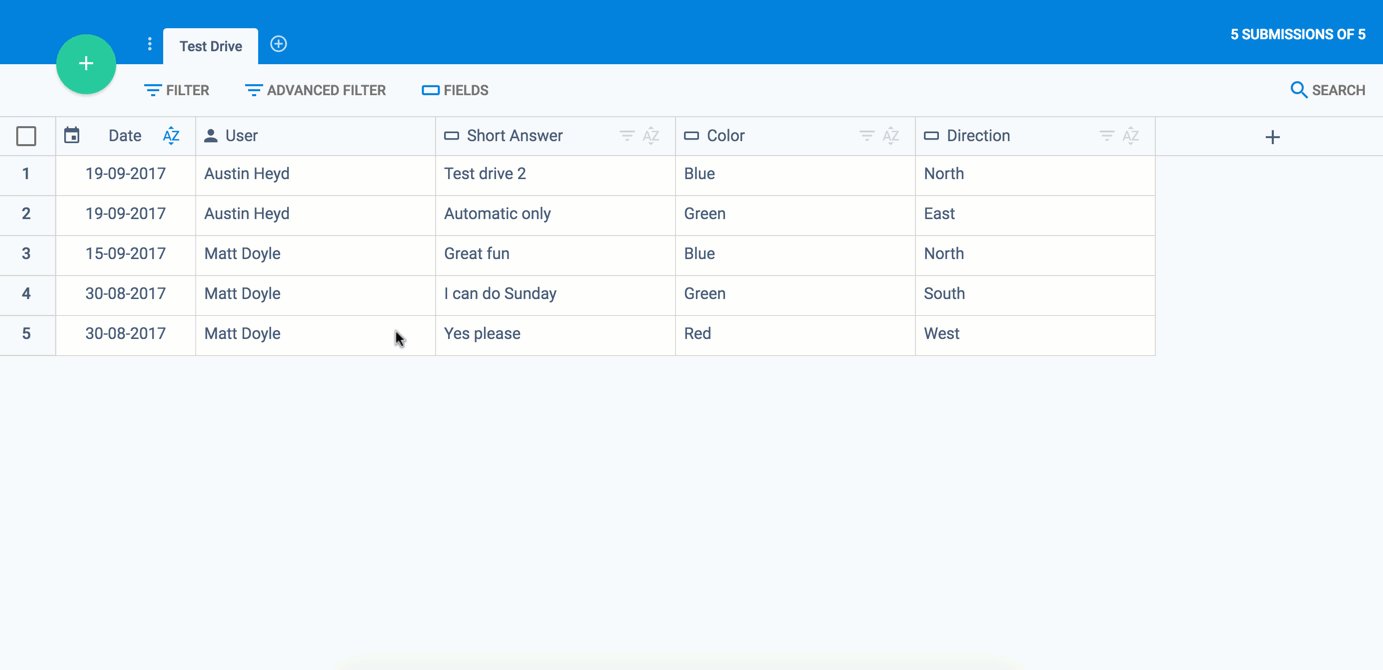 Viewing media has never been easier with Array, you will be met with a wall of small previews on individual tiles. You can hover over each tile image which will turn to a selection box enabling you to move download or delete. Anyway, you work Array has it covered.
Reports
Everyone Needs A Good Report and this is one of our biggest changes. We found that customers want to see reports instantaneously in a clear and concise manner without the fiddling of collating all data from multiple locations, Array does that.
The merging of data could not be easier.
At Array we want to provide you with a database of all your data that can be analysed instantly allowing you to filter and show the information you require. Data can be displayed in many ways. Visually with graphs, or just as a text format but allowing you to see this data clearly is our aim.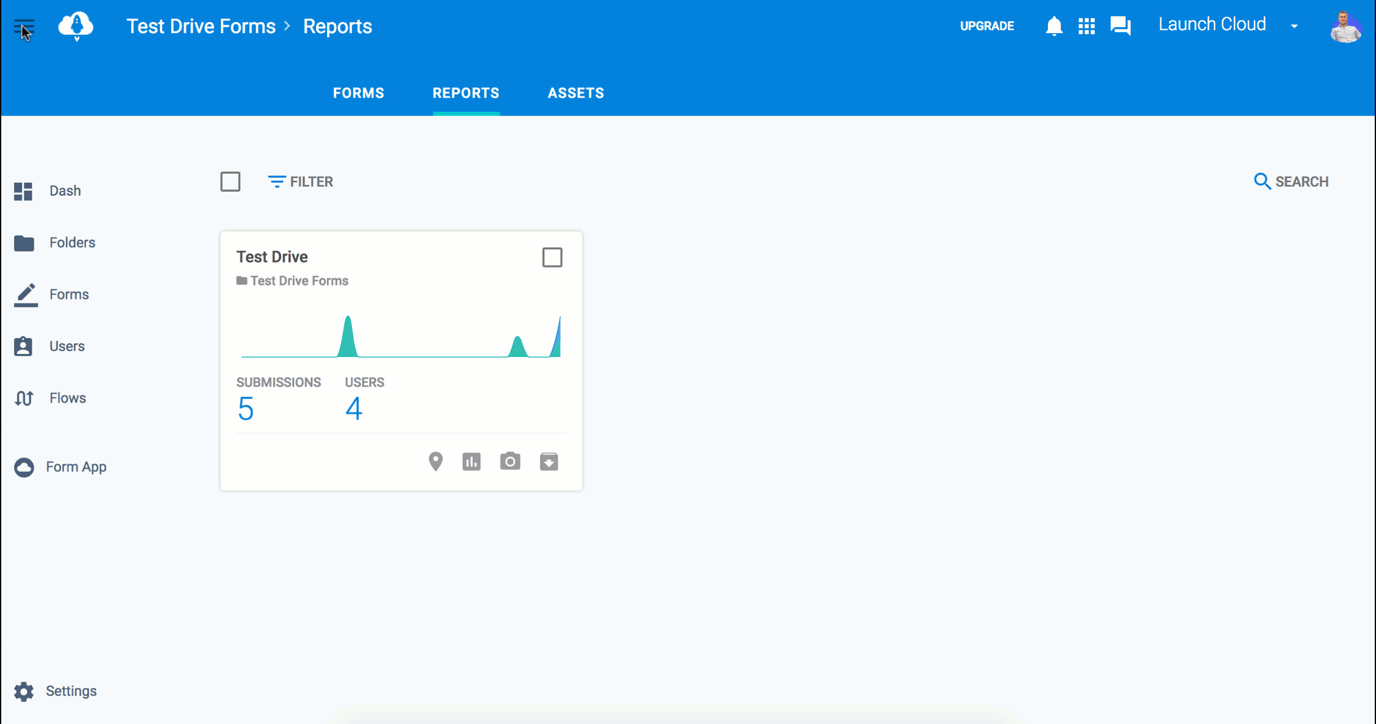 We found that many of our users need access to the data they are collecting and more often than not this data will be called upon at a moments notice. Being able to manipulate data easily was a key factor in the development of the reports and we feel we have achieved this with our visual, real-time data tiles. Filers can still be set just as before so don't worry we haven't changed everything.
We at Array hope you enjoy the ease of the new design. If there is anything from creating forms to just some advice on how your business can utilise Array, please don't hesitate to get in contact!
From the Array Product & Development team 🤓
If you need a little guidance on our new layout, take a look at our docs to help you find your way around. If you like what we do and want to take a look at some of the content we are producing, have a look at our new Transform Blog