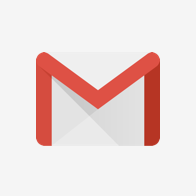 Automate your communication
With the Gmail integration powered by Zapier, it's easy to automate your communication processes and notify the right people instantly. When a form is submitted, the zap will trigger and send the details and attachments you specify using Gmail.
Notify Teammates
Keep non admin users informed of new form submissions and updates with attached PDFs.
Assign teammates new forms once initial forms are completed
Update Customers
Automatically let customers know that their form submission was received.
Assign the next form in the process once initial forms are completed
Keep them in the loop of any internal milestones and automate emails when new forms are submitted for their project.
Stay on Brand
Maintain brand awareness by sending emails from your company's Gmail address
Trigger emails with existing templates you've already built in Gmail
Attach your signature and logo
Start using the Gmail integration powered by Zapier with the templates below:
Prebuilt Zapier Templates to Start Using Now: