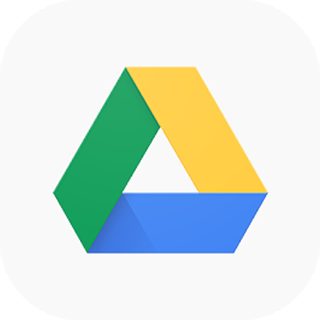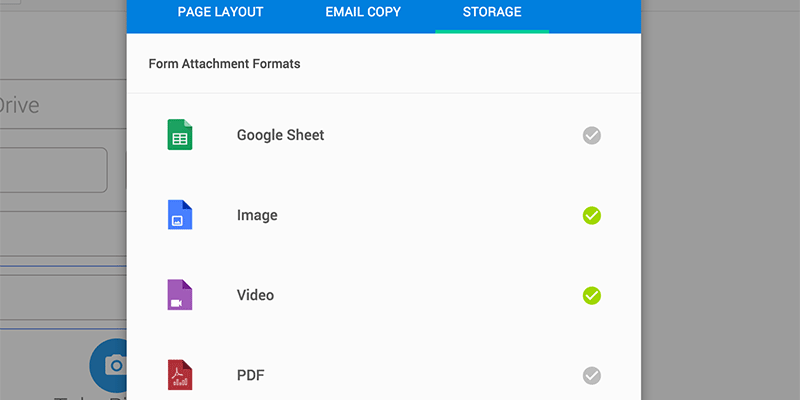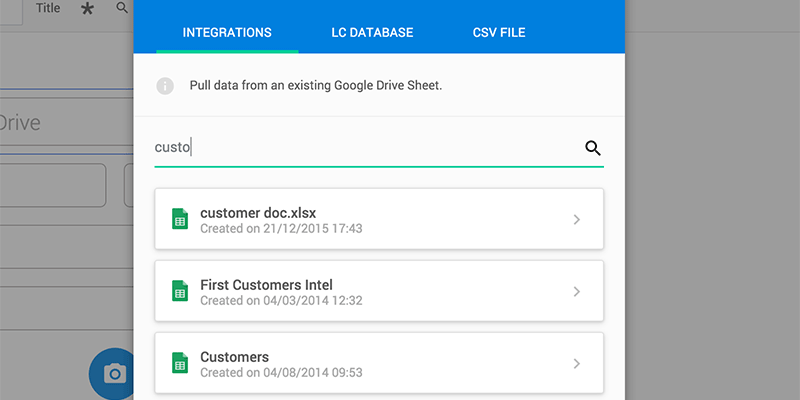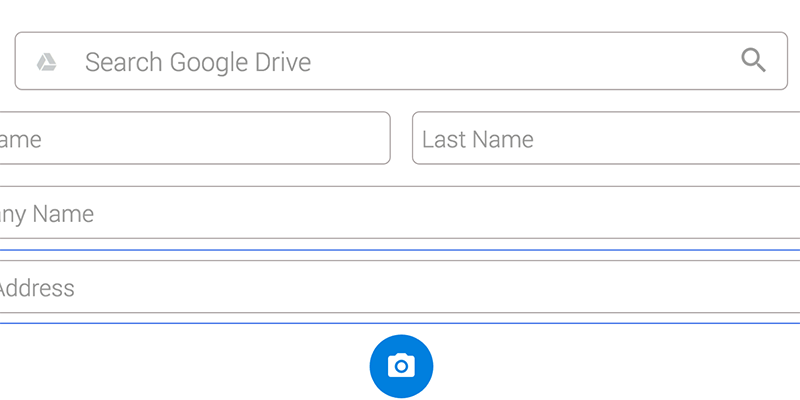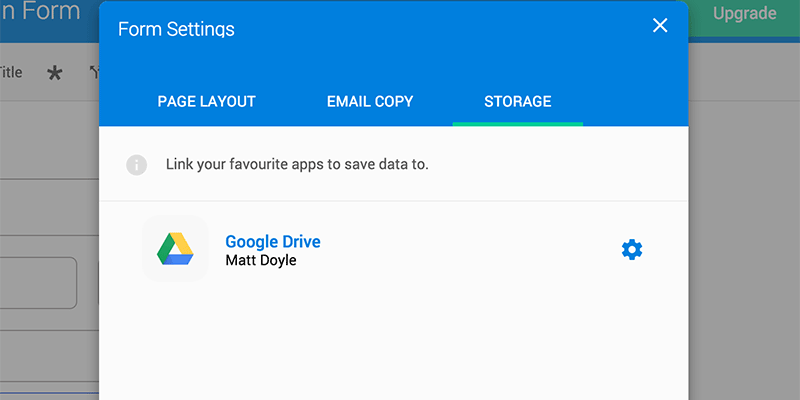 Google Drive is a suite of cloud-based collaborative productivity tools.
Spreadsheets created in Drive standout for their easy access. Even on the run, users from across a team can update the same file, with changes instantly being pushed to everyone else's account.
Now, users need not even interact with Google itself to help fill out a spreadsheet. By connecting Google Drive to your Array account, you can create fields in your forms based on the columns of a Google spreadsheet. The data entered in these fields will immediately be entered correspondingly on a new row in the original Google spreadsheet.
Features:
Add a row to a Google spreadsheets with the information from a form response
Specify which fields in your Google spreadsheet you'd like to include in your Array form
Auto-populate Array forms with data from Google Drive
Allow multiple accounts
Allow public forms
Use Drive as a storage endpoint for PDF's, Images and Sheets files
iOS and Android compatible
Have a read of our Support Doc which explains how to set up Google Drive with Array
Don't have a Google account? sign up here