Create adaptable mobile checklists that work online and offline from any device
Never worry about a lack of connectivity slowing you down. Array is just as powerful offline, so you can still complete your checklists on a mobile device no matter where you are. All the data will be stored locally and then automatically uploaded to the secure cloud-based server as soon as a WiFi or cellular data connection is reestablished.
Your checklists will always be safe and secure with Array, so that your work process is always efficient and effective.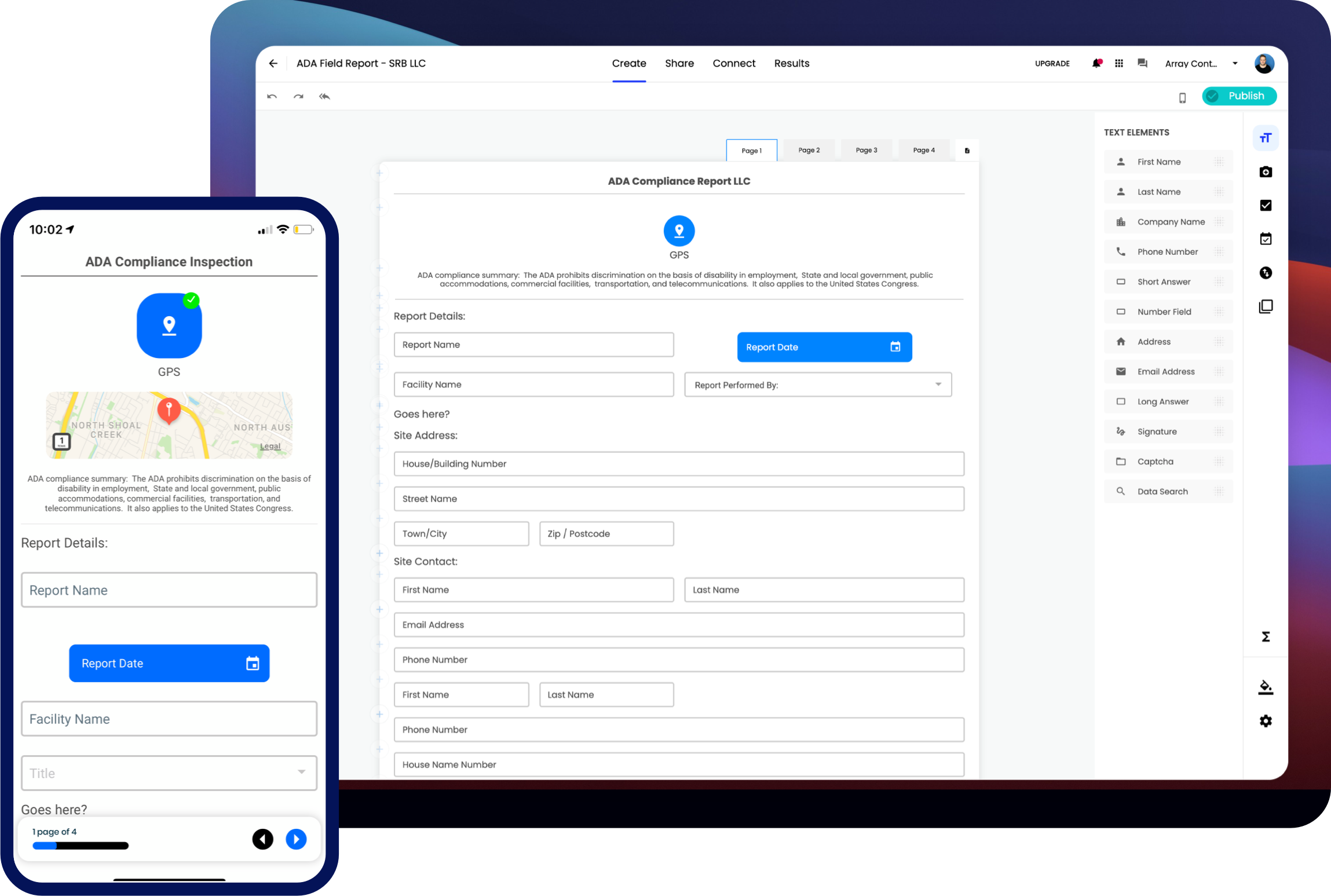 Use industry specific created templates or create your own
Save time and choose from hundreds of pre-made checklist templates for multiple insdustries or use Array's simple drag and drop form building to create bespoke forms just the way you like them.
Creating your own checklists could not be easier and allows you the flexibility to edit as and when required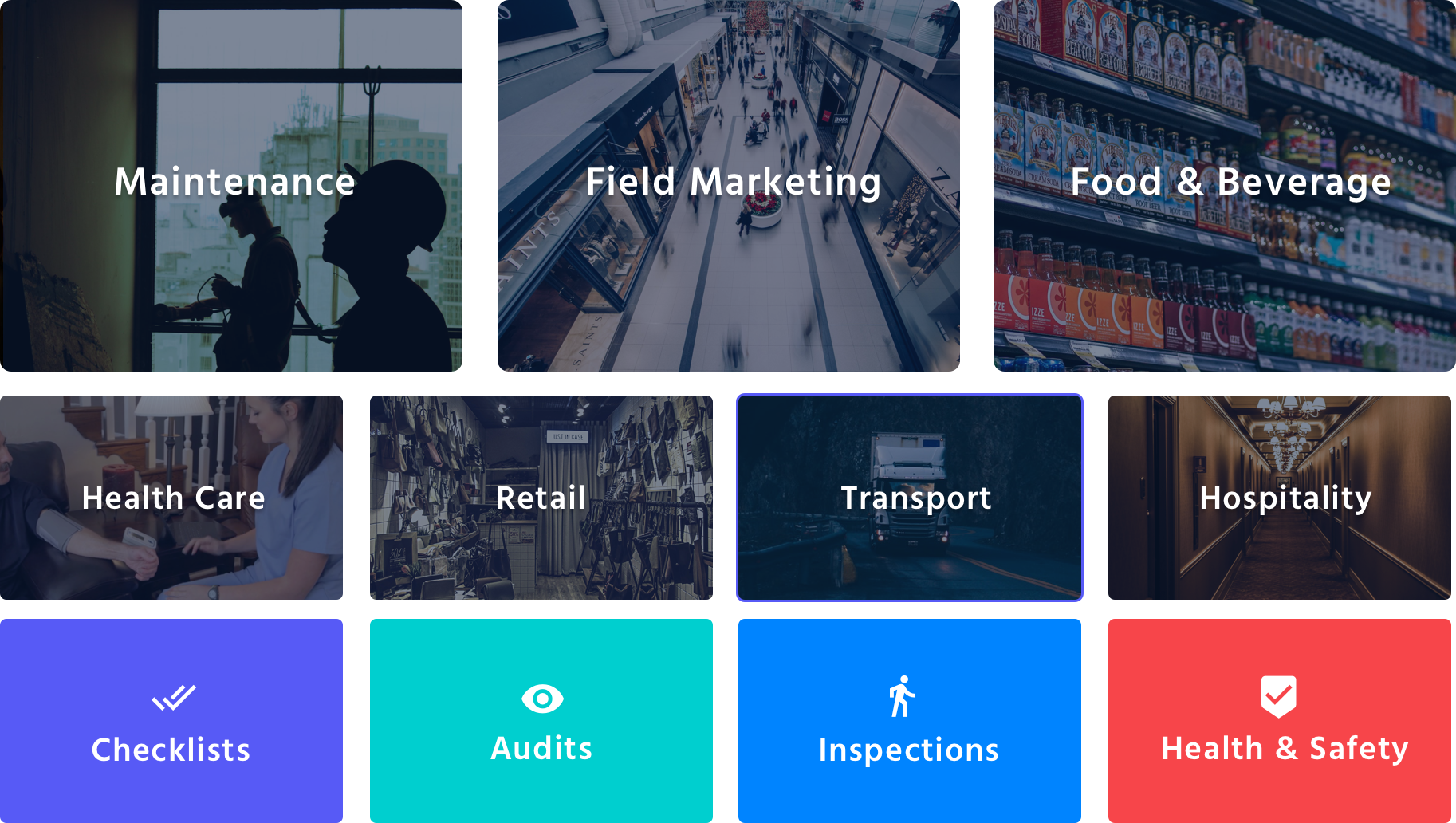 Mobile checklists in app or on web enable quick submissions & reportable data
Automatically trigger PDF documents to reach the right people
Instantly generate comprehensive multi-page reports as soon as a checklist is submitted. Compile photos, charts, tables, and signatures from mutiple checklists all into one document.
Convert your checklist data into PDF documents in any layout you require, ready to email out to customers or teammembers.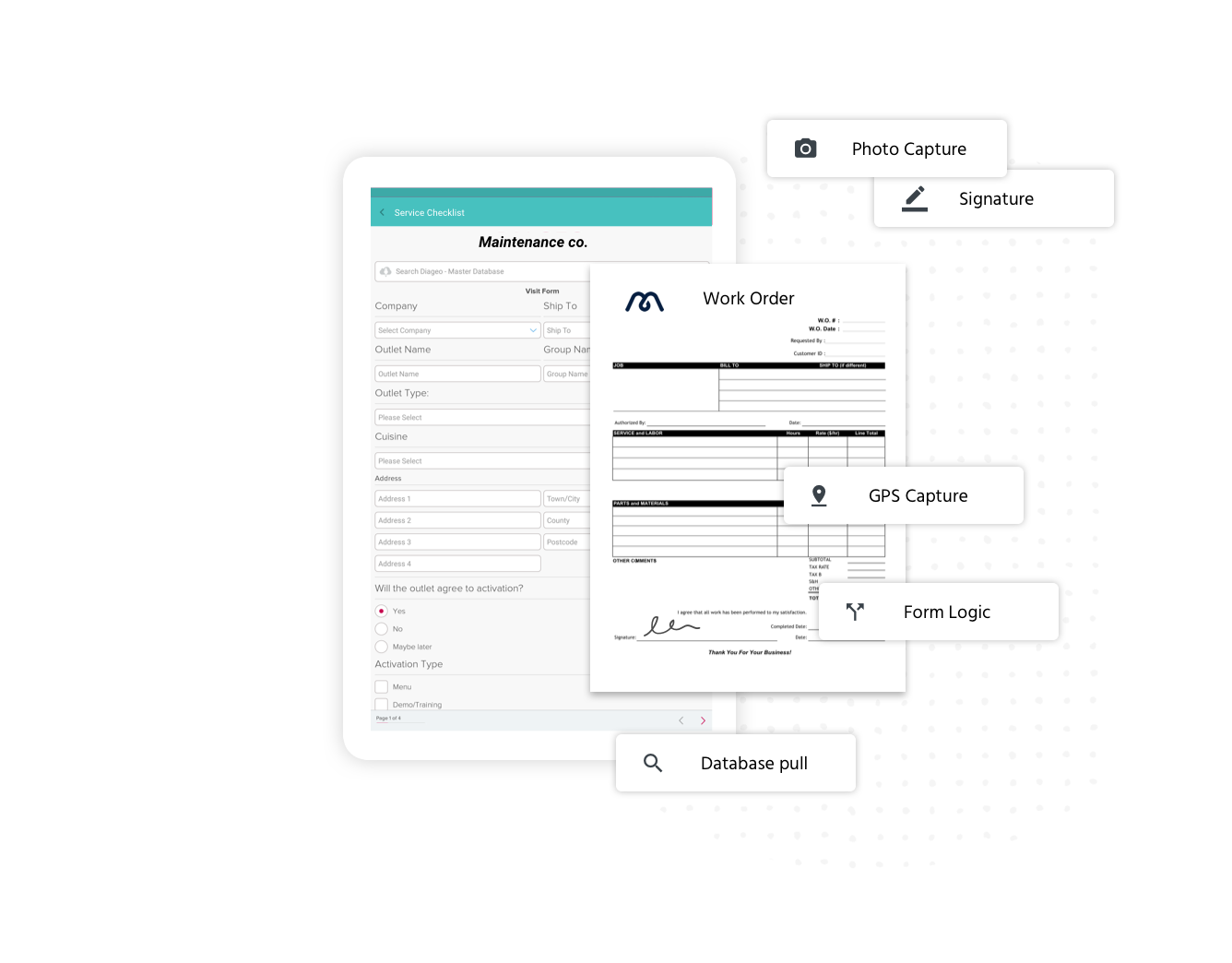 Any Industry, Any Sector, Anytime, Anywhere
Need to complete health and safety checklists in an environment with no signal? Then no need to worry as Array checklists can be completed offline via the app, saving you time and the need to resort to pesky paper.
Immediately send and store completed checklists in our safe and secure server. Data stored in Array becomes easily searchable and accessible to the right people, saving you time and storage.