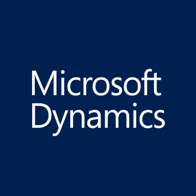 Microsoft Dynamics is a line of enterprise resource planning (ERP) and customer relationship management (CRM) software applications.
With the Microsoft Dynamics Integration powered by Zapier, you can:
Send form data to your Microsoft Dynamics CRM account with Zapier actions and triggers.
Instantly create and update leads, opportunities, and contacts.
Use the data you gather from your forms and surveys to respond to opportunities faster and pull out useful insights on your customers.
Find out more information Mircosoft Dynamics here.
Have a read of our support doc on Zapier or get started with our Zapier integration.
Prebuilt Zapier Templates to Start Using Now: