Workflow automation is an easy way to streamline manual and paper-based processes often comprised of unstructured tasks involving people, processes, and content. Using Array, you can streamline and automate your processes in both the frontend and backend of your business, as well as:
Reducing errors and preventing tasks from falling through the cracks.
Empowering employees to successfully manage their own work with little to no supervision.
Making employees more efficient and effective in completing their tasks.
An improvement in internal communication.
"Make your business work for you."
Backend Workflow Automation
Array's backend workflow automation allows you to capture information on the web or on a mobile device, online or offline - and then view it later in Reports or have it flow directly into your CRM, Google calendar, Google docs, or even Evernote.
The ability to streamline and automate your backend processes means that data will accurately be stored and interpreted, accuracy. This will greatly improve your time management leaving you to focus on the important parts of your business.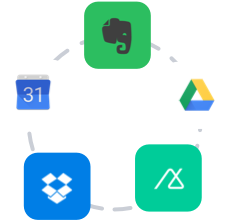 Frontend Workflow Automation
In the front-end of your business, once a forms been created, sit back and let it do its work. Using a Array account, you can create all the data collection forms you need. If you want to gather in-store visual data about your client's brand, or competitor brands, then just use the Array Take Picture or Take Video features. If you want your field teams to provide a commentary on the in-store experience then just use the Take Audio option. If you want mandatory data collected on a site visit, select the checklist option in the form builder. If you want automated customizable email responses visit email themes.
An automated frontend not only makes your business work smoothly for your team but it gives a professional look to your customers or users from the outside.
---
There is a world of opportunity to automate your work processes with Array. To learn more visit www.Array.com