Collect It
Mobile apps
Simple to use mobile apps for collecting your forms even when you have no signal.
Get Started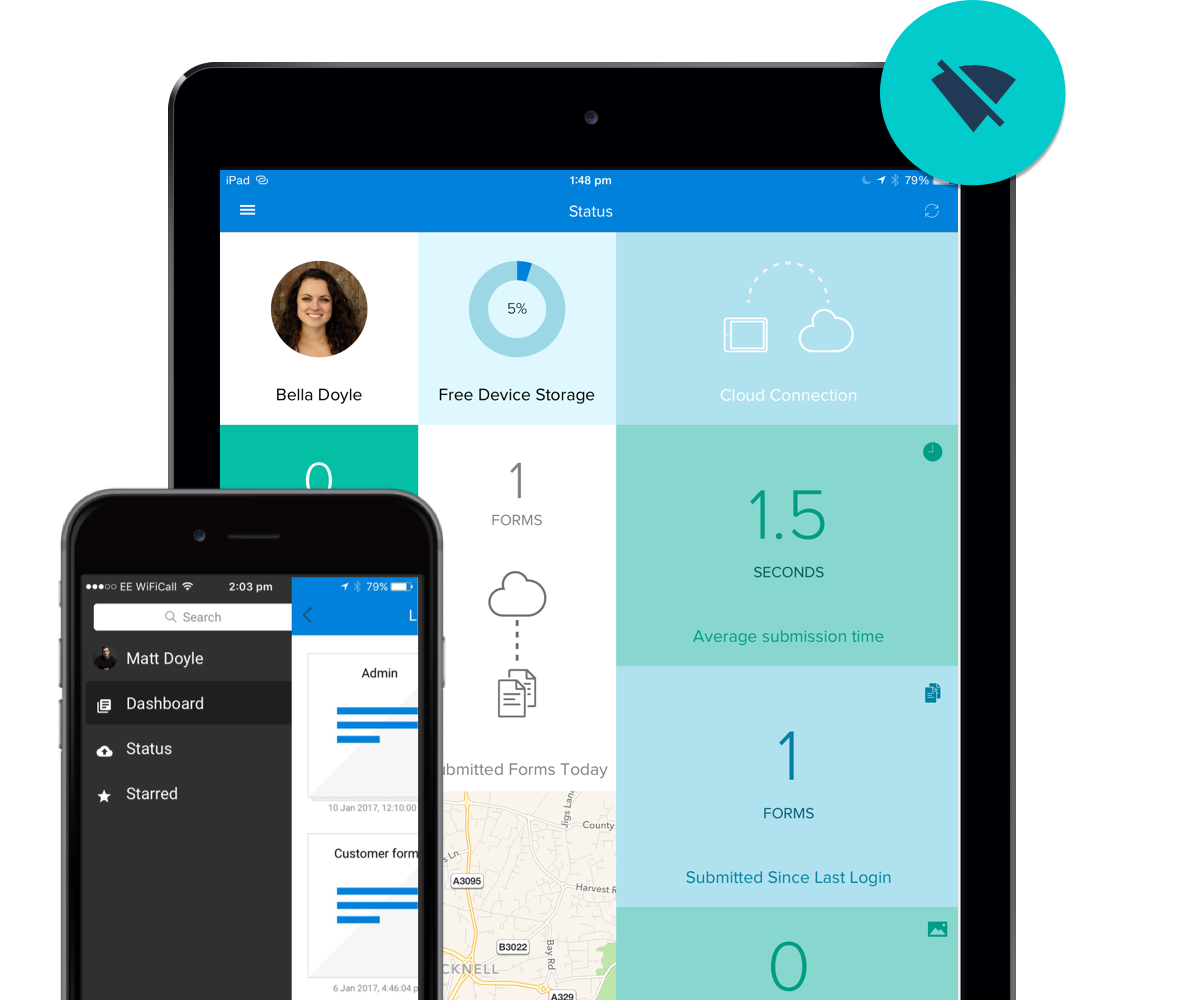 Get access to all of your forms when you have no signal with our iPad, iPhone iOS and Android Apps
With our free mobile app, you can collect data even when you are offline. This means that when you are working in the field you can collect data, take pictures, and accept signatures on your mobile devices.

---
Pull Data
Connect your favorite apps
Sort your data, your way
Automate your workflow by connecting to the services you already love. Our paid accounts can connect to unlimited apps.
Learn more about Data Search
Pull back data, to populate your forms
Connecting Array to your favourite apps means that you can auto-populate your forms using your existing data.
Learn more about Integrations
Collect It
Collect information from anyone, anywhere, anytime
No connection? Carry on collecting data offline
---
Web apps and web forms that remember where you left off
It can be annoying when your web page freezes and you lose your unsaved data. Array's web apps and forms remember the fields you have completed even if you leave the page.
Ready to get started? Get in touch or create an account.